A motion moved by NFP Leader Professor Biman Prasad for parliament to form a Special Committee to conduct a holistic inquiry into all aspects of health and medical care service and delivery at public hospitals and health centres has been defeated.
While speaking on his motion, Professor Prasad said it is a sad and unmistakable reality that there is a serious deterioration of our health services and medical care.
He says our extremely poor health service is a blight on our nation.
He then went on to highlight certain issues the NFP has been told and this was based on information they received, corroborated with stories of hospital patients and those denied proper care and dialysis.
Professor Prasad says the burned-out laundry has not been commissioned and outsourcing has been done as an option but they understand no cost analysis has been undertaken and that a local private company is attending to the laundry at a much greater cost.
He says they are told that the Health Ministry has been paying $12,000 per month as rent since 2018 for the National Dialysis Centre.
Professor Prasad has questioned why the Health Ministry is paying $12,000 rent for an empty space.
He says only nine days ago, he went to the CWM Accident and Emergency Centre with NFP President Pio Tikoduadua to visit NFP's second longest-serving President Raman Pratap Singh who took his last breath in front of them.
Professor Prasad says they saw for themselves how stressful the environment was and they realized all the hardworking doctors and nurses and staff were very tensed.
Minister for Health Doctor Ifereimi Waqainabete says this is the time his Ministry needs support and not barraging of their staff.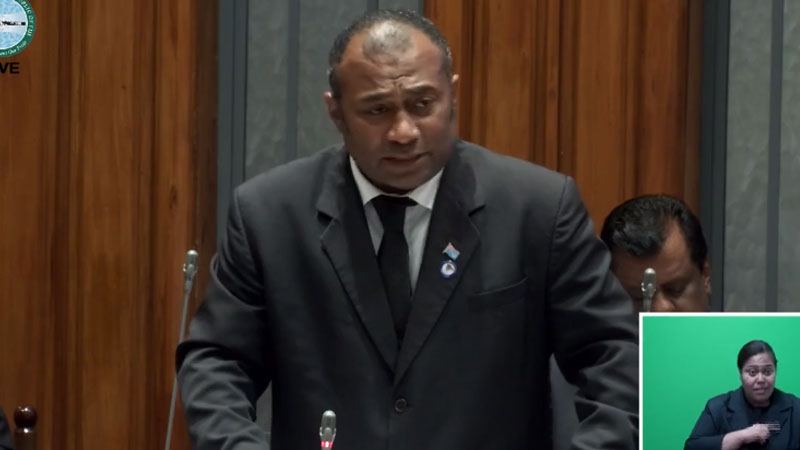 Waqainabete says he wants Fiji to know that the NFP wrote on their website that there should be a pay cut of 35% for all civil servants including the same doctors, nurses and ward assistants that are there fighting the cause.
The Health Minister says even before the COVID-19 Response Budget he was getting messages from doctors and health staff and they were asking if there was going to be a pay cut because they had seen it on the NFP website.
He says the motion is not considerate of the massive effort and commitment that the medical personnel are currently engaged in and the many resources that they have at hand to support the normative functions of the Ministry of Health and the extra normative function because of the COVID-19 and the climate-sensitive diseases that the country has been hit with after the three cyclones.
Doctor Waqainabete adds that they have already begun the $750,000 emergency department renovation at the CWM Hospital this week.
The Minister says some of the things that have been brought in by Prasad are cosmetic issues that they are already doing and changing.
He says it is not a Doctor Waqainabete or Doctor Tudravu and Doctor Aalisha show, it is about the 6,000 staff in the Ministry of Health and those on the frontline.
He adds that it is a waste of resources at this time to form a Special Committee to conduct a holistic inquiry into all aspects of health and medical care service and delivery at our public hospitals and centres.
Minister for Economy Aiyaz Sayed-Khaiyum says they are dealing with a lot of legacy issues where the construction of the CWM Hospital was not done to standard however there have been several advancements made in the Health Ministry.
He says the Ministry has been able to retain doctors and nurses because their pay has been increased and they are returning to Fiji.
Sayed-Khaiyum says many of the issues have had to do with administration and there have been good doctors in these positions who may not have been good at administrative work.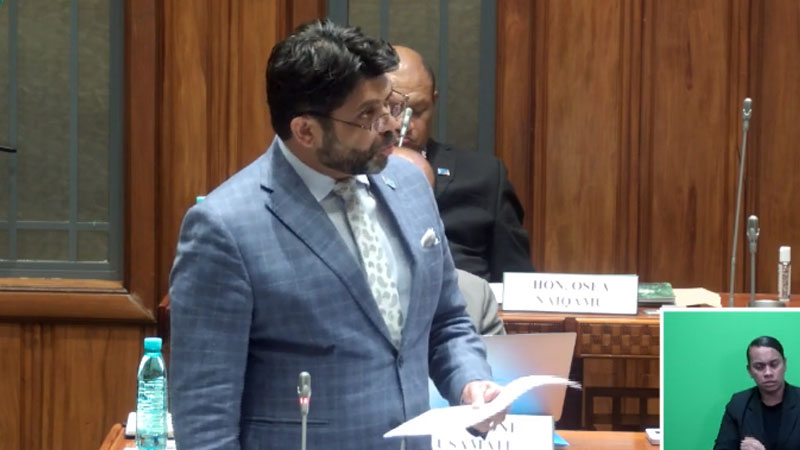 He adds that the committee will not be able to solve the operational issues.
Sayed-Khaiyum also adds that the public and private partnership to run hospitals has not taken off at all at the moment.
He says there has been preliminary work that has been done however, COVID-19 has replaced many of the arrangements and they will see how that pans out.
During his right of reply, Professor Prasad says his motion does not mean that there will be a big waste of resources.
He says the FijiFirst government is probably the most expensive government in the history of this country and there is so much wastage.
Professor Prasad says the FijiFirst government is afraid and fearful of negative publicity.
He then questioned why the Assistant Minister for Women, Children and Poverty Alleviation Veena Bhatnagar was saying people should go clean the toilets in hospitals.
Minister for Tourism Faiyaz Koya then raised a point of order saying Bhatnagar was only referring to a community-based clean up and requested Professor Prasad to withdraw his statement.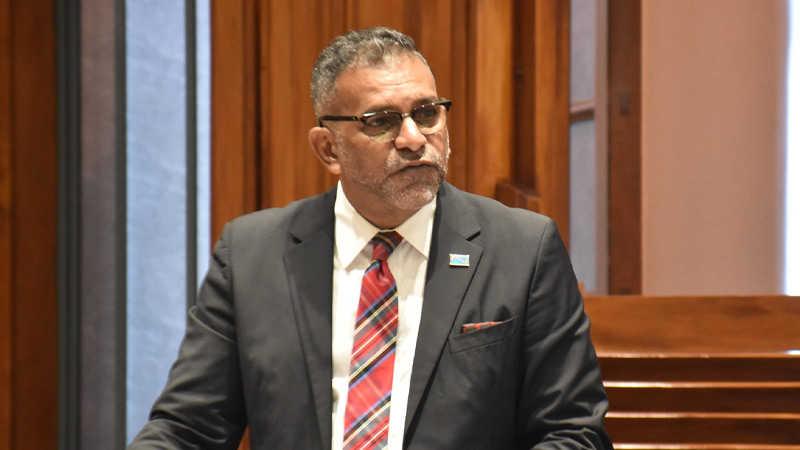 The Speaker of Parliament then said that Bhatnagar was only referring to a community-based clean up.