Human Rights and Anti Discrimination Director Ashwin Raj together with graduating Prison officers
Human Rights and Anti Discrimination Director, Ashwin Raj says they have seen a number of conversations around Fiji where people think that if somebody has committed a heinous crime then they do not deserve the kind of human rights that is afforded to anybody else.
He made these comments during the graduation of 21 Fiji Corrections Service officers who completed the e-learning course on the United Nations Standard Minimum Rules for the Treatment of Prisoners and the application of Nelson Mandela Rules.
The graduated officers will go back to their divisions and impart the knowledge to those under their command.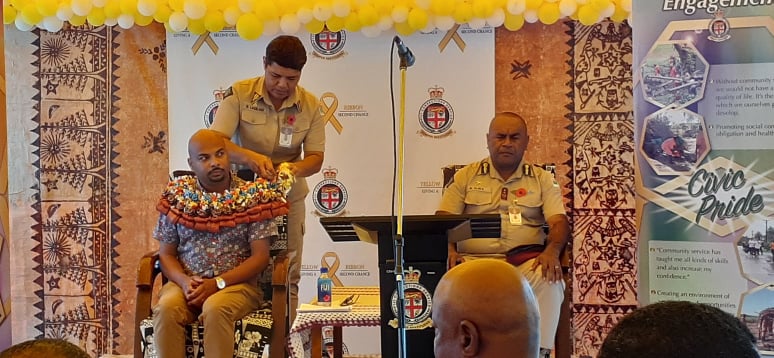 Raj says the Corrections Service is dealing with human lives and people need to recognise the inherent human dignity and fundamental rights that prisoners should enjoy, no matter what their transgression.
He says it does not mean much to have relevant quotes and posters on prison walls and other such things if it materializes into nothing and it really needs to be translated and distilled on the ground so that the Corrections Service can say that they are not just rehearsing lines but living it.
The Director says a single incident where the Fiji Corrections Service has denied access to people to visit prisoners or institutions brings notoriety to the system, even if they have made many strides in trying to reform.
He has also highlighted that the Corrections Service needs to have an open door policy and be able to constructively engage with others.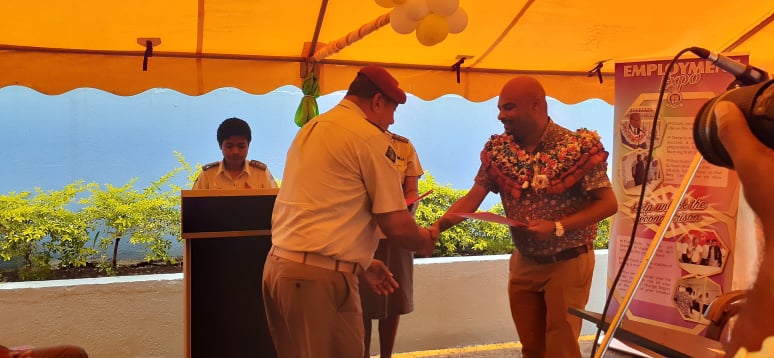 Raj says there is nothing like being calm and rational about things when some form of criticism has been brought forward or there is an allegation made by a member of the public or somebody's family member has been locked up or has been sexually assaulted.
He adds if their records are open, and they subject themselves to scrutiny, they can have a robust relationship with the Commission where they can speak their minds and are able to criticise freely with respect and also build each other.
He says the Commission and the Corrections Service are bound by the values underpinning the constitution around human dignity, respect for fundamental rights and freedoms and also their obligations under international law.