Vice-President elect Kamala Harris. [Image: vogue.com]
As political aficianadoes and invested individuals look to each new presidency with an abundance of hope for meaningful social, cultural and economic change, constantly monitoring stances on prevailing issues, the policies they spearhead and their overall presence in comparison to fellow world leaders, a separate group of keen-eyed onlookers who have long maintained a penchant for political style have simultaneously existed, standing post as newly-instated political figures step out and stake their claim as a serious contender in the games of sartorial power.
In recent times, it's been the First Ladies of the world, particularly those who helm over the United States alongside their president partner, who have dominated the subject of political fashion.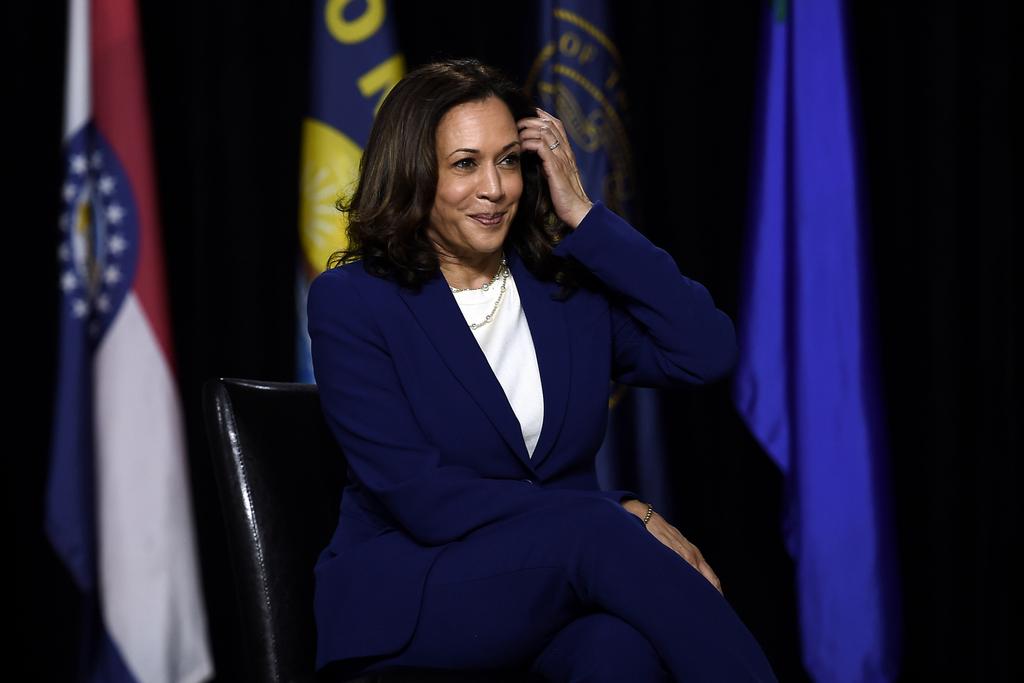 Take Jackie Kennedy, whose monochromatic skirt suits, pill box hats and technicolour assortment of coats, continue to be dubbed influential to this day, or Michelle Obama, who has been praised for considering economic, ideological and cultural factors when dressing for a public engagement, and even Jill Biden, whose first outfit as the next First Lady alongside President-elect, Joe Biden, included a nod to First Ladies past.
As Kamala Harris becomes the US's vice president-elect, a new political style star is born, the history-making politician opening up the style stakes to female vice presidents present and future as she uttered the powerful statement "while I may be the first woman in this office, I will not be the last," when taking to the stage in Delaware following her appointment on November 7, 2020.
Just as powerful female political figures, including Hillary Clinton and congresswoman Alexandria Ocasio-Cortez, have before her, Harris seized her first official public appearance as vice president-elect as an opportunity to curate a look deeply embedded with her own personal feminist ideals, an ensemble which helped drive home the impact her appointment has, and will have, on young girls and women across the country, and reflected the two landmark political events related to the Suffragettes—the 19th Amendment and the Voting Rights Act—she referenced in her speech.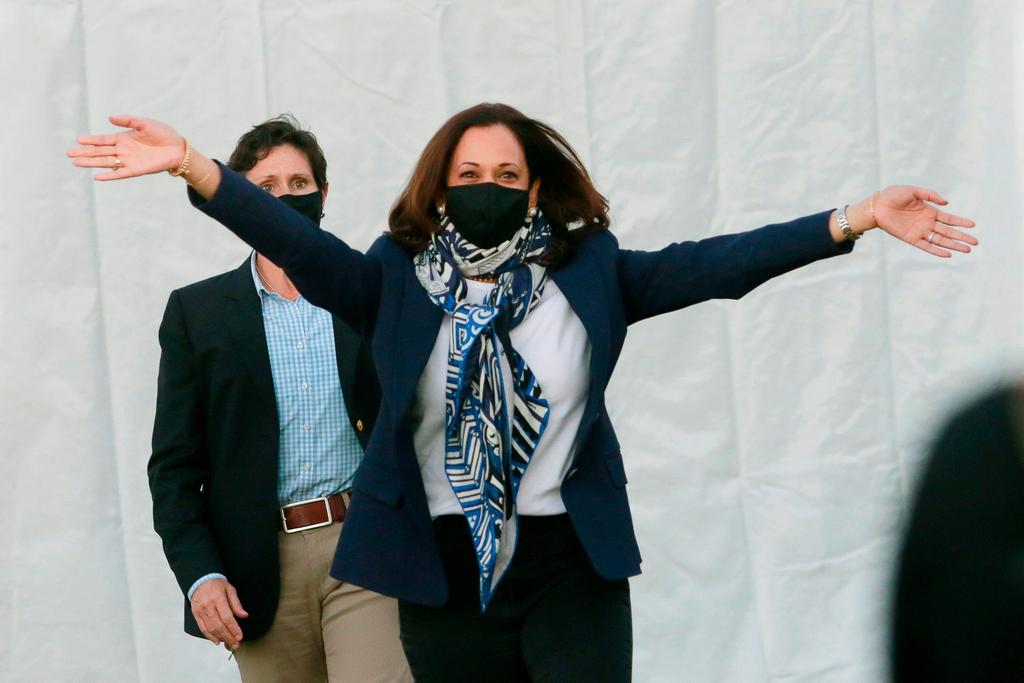 Wearing an all-white look, consisting of a pantsuit reportedly designed by Carolina Herrera and what is said to be a Tory Burch white silk bow blouse, Harris's outfit had many recalling the official hue of the suffrage movement, a style cue too taken by her grandnieces as they stepped on stage with her.

First donned at a rally in London's Hyde Park in 1908, the powerful image of more than 300,000 protesters in white sealed the shade as one of three (others including purple and golden yellow) which became synonymous with the suffrage movement.
According to Teen Vogue, the power of wearing white extended beyond the feminist movement, with Black suffragists wearing the shade to silently parade and protest lynching and racial discrimination.
This wasn't the first politically significant occasion that demanded an all-white look from Harris, the politician parting from her stream of black and blue pantsuits in favour of a snow-hued outfit in January 2020 when she took an oath in 45th US President Donald Trump's impeachment trial, the look paired with her signature double string of pearls.
Her favouring of the pantsuit aside, Harris has also showcased a number of more casual looks, including Converse sneakers, one pair of hers adorned with a number of buttons brandishing statements including 'Black joy' and 'stop hate', and black skinny jeans paired with ankle boots, her laid-back moments reflective of her democratic background.
Scroll on for Kamala Harris's best style moments to date.
[Source: vogue.com]