US President Joe Biden has said he is convinced Russian President Vladimir Putin has decided to launch an invasion of Ukraine, and that an assault could happen in the "coming days".
Biden said the assessment was based on US intelligence, which suggested the capital Kyiv would be targeted.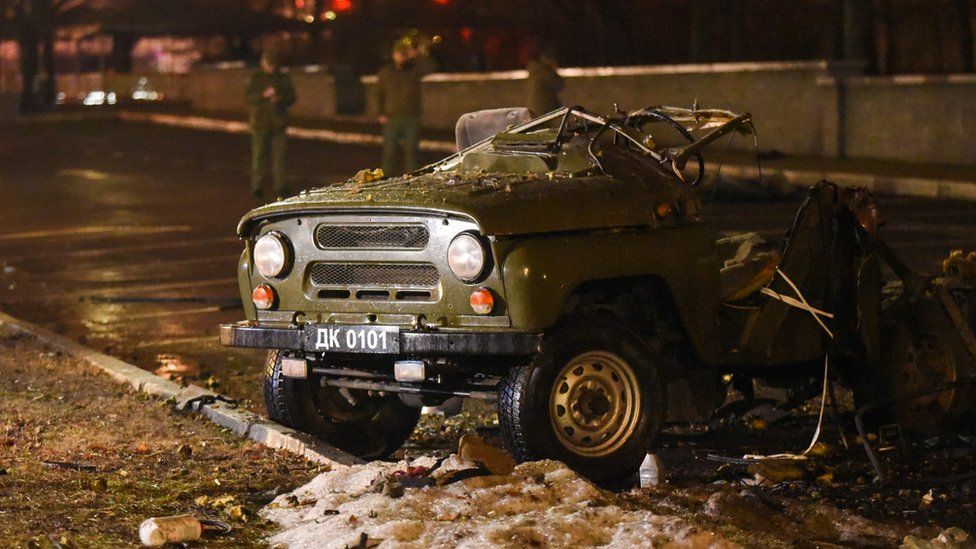 [The remains of a military vehicle were pictured following an explosion in Donetsk. Photo: Getty Image]
Russia denies it is planning to invade.
Western countries fear Russia is trying to stage a fake crisis in breakaway eastern regions of Ukraine to give it a reason to launch an offensive.
The US estimates there are 169,000-190,000 Russian personnel massed "in and near Ukraine", a figure that includes Russian-backed fighters in the self-proclaimed republics of Donetsk and Luhansk in eastern Ukraine.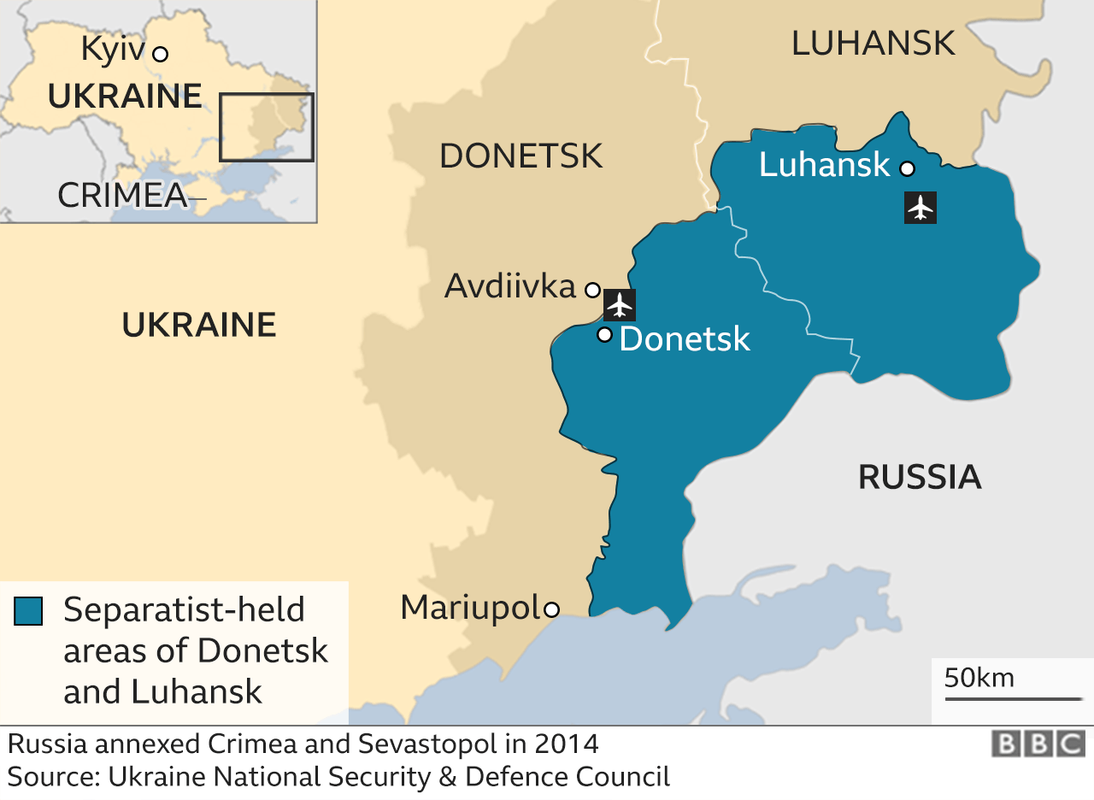 In a televised address from the White House, President Biden said the US had "reason to believe" that Russian forces were "planning to and intend to attack Ukraine in the coming week, in the coming days".
[Source: BBC]