---
Over 230,000 meals distributed under Sai Annapoorna initiative
Over 230,000 meals distributed under Sai Annapoorna initiative
The meal pack includes flour, rice, oil and other basic essentials. [image: Sai Prema Foundation/Facebook]
The Sai Prema Foundation has distributed more than 230,000 meal packs to the needy families in Fiji under their Sai Annapoorna initiative so far this year.
The meal pack includes flour, rice, oil and other basic essentials.
Foundation Secretary Remal Tappoo says they are continuing to work with other organisations such as the Frank Hilton Organization in identifying families who have been badly affected due to COVID-19 and need urgent assistance.
Tappoo says in previous years, they were distributing around 30,000 meals a year but that has increased drastically this year due to COVID-19 and providing meals is the least they can do for the affected families.
He says at the moment they have been assisting people in Viti Levu and Vanua Levu but there are plans to venture out in the outer islands as well.
Tappoo adds they want to keep growing this initiative and the aim is that no child or family should ever go hungry.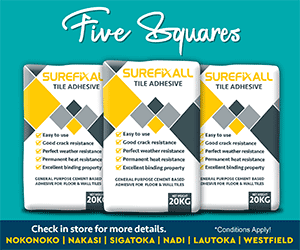 Stay tuned for the latest news on our radio stations