Rihanna returns as Mother Nature in the fourth installment of her annual Savage X Fenty show.
With performers and artists sporting her new ready-to-wear lingerie collection, the seductive and alluring fashion presentation commercially merges the creative worlds of fashion, music and dance.
From the shadows and smoke, Rihanna channeled the persona of Mother Nature for her collection.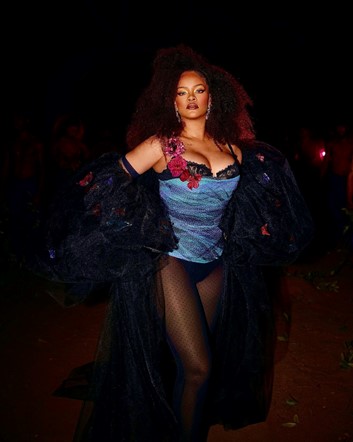 The "Lift Me Up" singer confidently embodied this mature and empowered persona as she embraced her new title as a mother after recently welcoming her newborn baby in May with A$AP Rocky.
This particular show featured an ominous and eerie set as the performers and models commanded the stage under a vibrant haze of purples and blues.
The mystical forest landscape carried a much darker and grounded tone with a distinct color palette that captured the essence of a twilight sky. The set's use of mood lighting enhanced each performance and showcased Rihanna's new lingerie collection with hues and fluorescents that complimented the textures of each garment.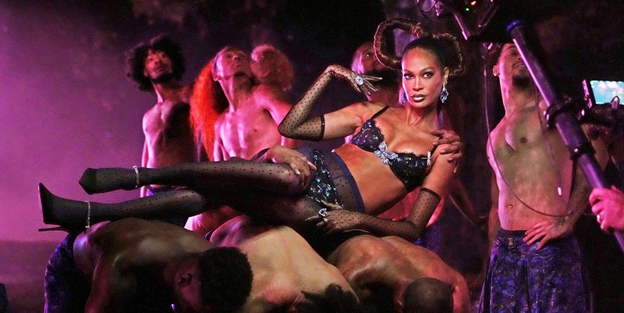 This year's collection consists of chic, fashionable nightwear that incorporates an earthy yet minimalist design. The pieces drew heavy inspiration from nature with its blend of textured silks, satins and leathers — serving an ode to Mother Earth herself.
The music also featured live singing from artists like Don Toliver and Burna Boy.
Many fans were taken by surprise when Johnny Depp made a celebrity cameo in the second act of the show. After the controversial defamation trial between him and his ex-wife Amber Heard, his unexpected appearance stirred divisive reception from viewers. Unfortunately, Depp stood out like a lost deer in the headlights among the lineup of confident performers. In a drapey, monochromatic outfit with dark earthy tones, the actor aimlessly walks around until he awkwardly embraces a tree.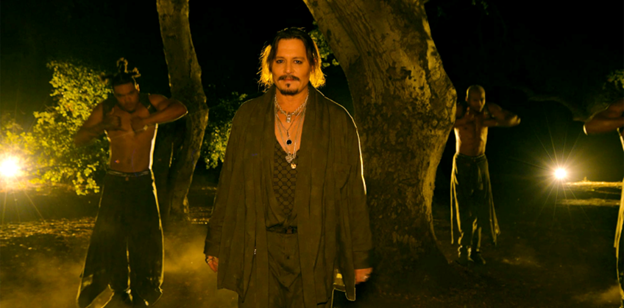 Confidence, sexual liberation and empowerment are just a few of the many themes that this show celebrates. Once again, the star-studded show this year is unforgettable for its mix of electrifying music performances with the marketing aspect of her new size-inclusive ready-to-wear lingerie line.
"I love seeing new bodies, new silhouettes, new personalities, new characters, new energies," Rihanna told Women's Health. "I just enjoy seeing people celebrate their body, celebrate who they are — and they just happen to be wearing Savage. That's exciting."
Source: Newuniversity