Kerevi and Jayden Nganamu were in quarantine together at Novotel, Sydney. [image: Samu Kerevi/Instagram]
Former Wallabies Vice-Captain Samu Kerevi says it has has been hard to watch and hear about Rugby Australia's current problems because he has a lot of mates who have been affected by it.
In April, Australia's rugby players accepted an average of 60 percent salary cut for the next six months.
The pay cut will run until September 30th.
Should Super Rugby resume before September 30th, a new deal will be negotiated.
There are players with links to Fiji playing in Australia that have been directly affected by the pay cut and generally COVID-19.
Some of them include Marika Koroibete, Isi Naisarani, Frank Lomani, Tevita Kuridrani and Mark Nawaqanitawase.
Kerevi told ESPN that he hopes that Rugby Australia sorts it all out because he knows a lot of boys who have been affected by it.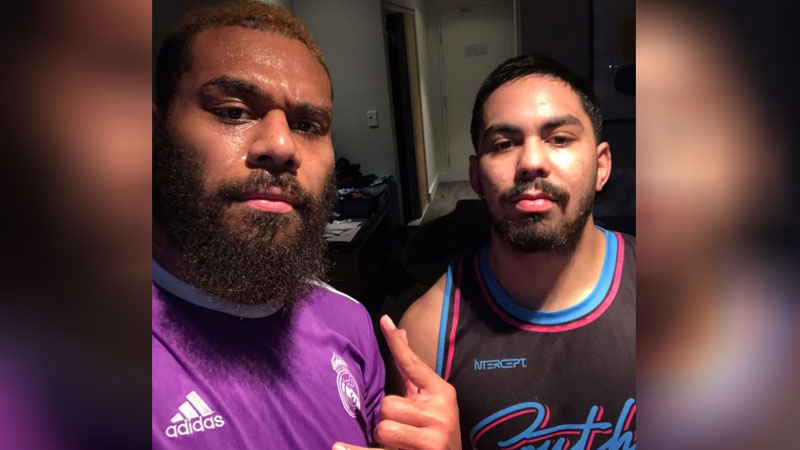 [Kerevi and Jayden after their last work before finishing their quarantine - image: Samu Kerevi/Instagram]
He says the players are trying to stay positive.

Kerevi says just the uncertainty of it all is hard to take and his heart goes out to the players because he knows how much they sacrifice for their clubs and their nation.
The 26-year-old says for him, the family's so important and this is where you come together and help each other out.
He says if you know some people who aren't doing so well, you can help them out with their groceries or whatever.
Kerevi was playing in Japan with Top League side Suntory before the COVID-19 pandemic was declared.
He signed a three-year deal with the Japanese side and only got to play five games before the season was suspended.
Kerevi then decided to return to Australia and take on the mandatory 14-day quarantine period in Sydney.
Today, Kerevi finished his quarantine period at Novotel on Sydney Harbour.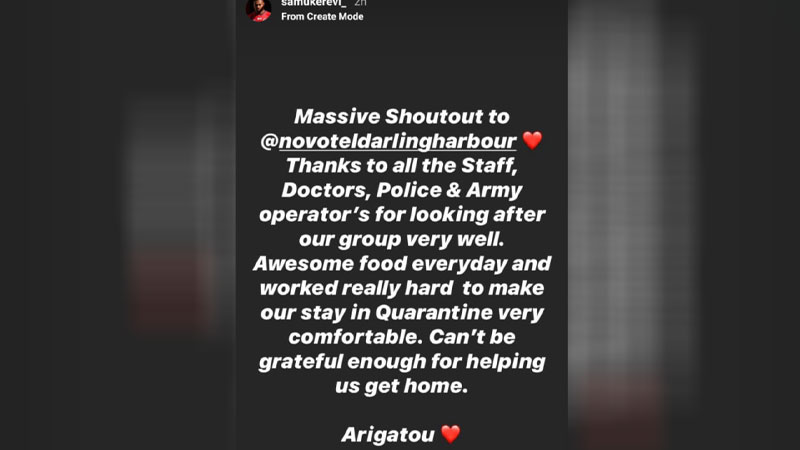 In an Instagram post this morning, Kerevi said "the lads out of the Penitentiary".