Suspended Vice-Chancellor and President of USP Professor Pal Ahluwalia.
The Executive Committee of the University of the South Pacific Council has now confirmed that USP Vice Chancellor and President, Professor Pal Ahluwalia has been suspended pending an independent investigation.
Deputy Pro Chancellor Aloma Johansson says the Executive Committee met yesterday and the agenda included papers related to alleged material misconduct by Pal Ahluwalia.
She says after consideration the Executive Committee resolved that an independent investigation into the allegations be conducted, Ahluwalia be suspended from duties on pay, and without withdrawal of privileges and an Acting Vice-Chancellor and President be appointed in the interim by the Council to manage the affairs of the University.
Pro Chancellor and Chair of the USP Council, Winston Thompson says Professor Derrick Armstrong has been appointed to act as Vice Chancellor and President until the outcome of the investigation is determined.
Professor Armstrong, Deputy Vice Chancellor Research, International and Innovation has been with the university since 2016.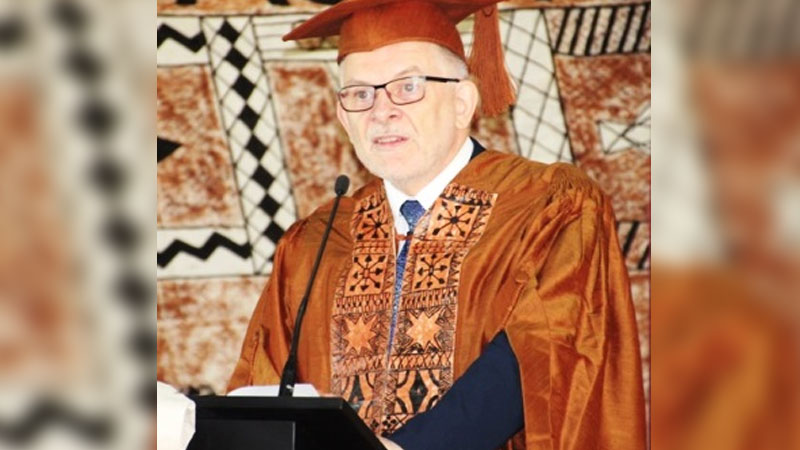 Do not shoot the messenger – Mahmood Khan
I have tried to clean up the rot at USP and they don't like me doing the job - Ahluwalia
By: Semi Turaga & Naveel Krishant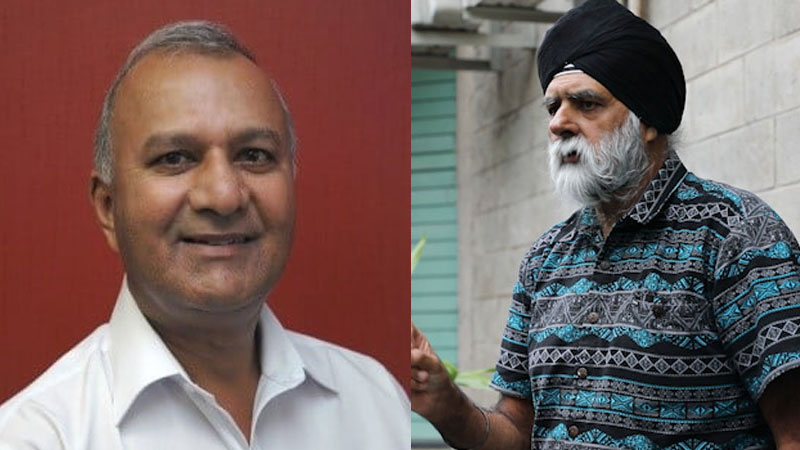 The Chairperson of the USP Audit and Risk Committee Mahmood Khan says all he has done is look at all the complaints being brought up against suspended Vice-Chancellor Professor Pal Ahluwalia while Ahluwalia says all he was doing was trying to clean up the university.
Mahmood Khan stresses that he did not bring forward the complaint against Ahluwalia.
Khan says the complaint was brought to him by people at the university as he is the Chairperson of the Audit and Risk Committee.
He also says that he did a bit of investigation.
The Chartered Accountant says all he has said is these are the allegations, please have it investigated and if Professor Ahluwalia is not guilty then good luck.
Khan says if Ahluwalia is guilty then action has to be taken but it is not his decision as that is the decision of the USP Council.
He says all he has done is carry out the duty that has been conferred to him by the USP Council as the Chair of a Committee that is supposed to look after the process, procedures, and governance of the university.
Khan says do not shoot the messenger.
He adds that if the "this evil" that Ahluwalia has referred to includes him then he is sorry but he stands by what he does.
Khan says he is not afraid of Ahluwalia exposing him publicly because he has done nothing wrong.
He says Ahluwalia can do all he wants and throw bombs at people but he says let's be fair as all Khan has done is expose what people have told him and he has said it needs to be investigated.
When asked about Senior USP staff member, Elizabeth Fong saying that they know who Khan is connected to in Fiji and why he is there, Khan says he cannot answer the question because it is so ambiguous.
Khan says he decided to retire in Fiji even though he could have retired in Australia or New Zealand.
He says 4 years ago he came back to Fiji with his wife because they wanted to give back.
He says as far as he is concerned that is exactly what he is doing because since coming back he has been appointed to the USP Council which has not been a very good appointment and somebody else would have resigned by now.
Khan stresses that he intends to clean that place out so that it is a university that is supposed to be for the students and all stakeholders.
He says he has other appointments on other boards which includes the Fiji Revenue and Customs Service Board and the Public Service Commission.
While speaking to staff and students supporting him, Professor Pal Ahluwalia said yesterday that this evil has done the university so much damage.
Ahluwalia says he has done nothing wrong and he will fight any allegations lawfully. He says there have been nine investigations against him already.
Police tell USP staff and students to get a permit to stage a protest

By: Vijay Narayan & Naveel Krishant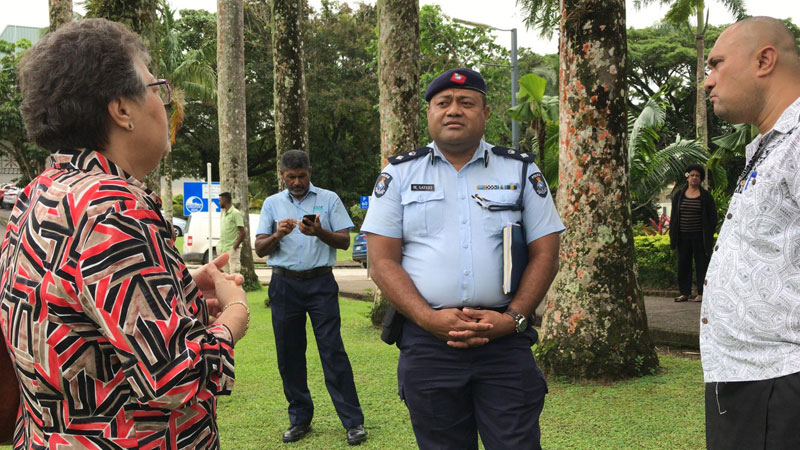 Some University of the South Pacific staff and students who were gathered near the USP Library to show support to the now suspended USP Vice Chancellor, Pal Ahluwalia have been told by Police that any continuation of the protest would require a permit.
The Police Officer at USP also reminded them of the restrictions of the gathering of 20 or more people and the social distancing rule.
Meanwhile staff representative Elizabeth Fong says that they are of the opinion that this is not a protest but a show of support to the Vice Chancellor.
Fong says the staff used their lunch hour to gather and show support to the Vice Chancellor.
Ahluwalia has been suspended pending investigations regarding alleged misconduct.
Concerns continue to be raised about the operations at USP and students are also saying that all this drama is affecting their education.

Ahluwalia had earlier raised serious concerns regarding governance issues when the previous Vice Chancellor was in office.
Now the allegations of governance issues are against Ahluwalia.
The staff and students who gathered to support Ahluwalia yesterday maintain that he should be assessed based on his Key performance Indicators, and there should be no interference.
Fiji provides the biggest funding towards the running of USP.