Students seen not wearing masks. Monday 24th January 2022.
With school resuming for Year 8 to 13, it is clear that strict monitoring and enforcement is needed as Legend News witnessed many incidents of students seen mingling with masks down in parts of Suva, and people seen around outside CWM Hospital and Suva with no masks or masks put down on their chins this morning.
Fijivillage also witnessed students who only put on their masks before they entered the school gate.
We also visited some schools across Suva during recess today and witnessed students walking around without masks and teachers were not monitoring students for compliance.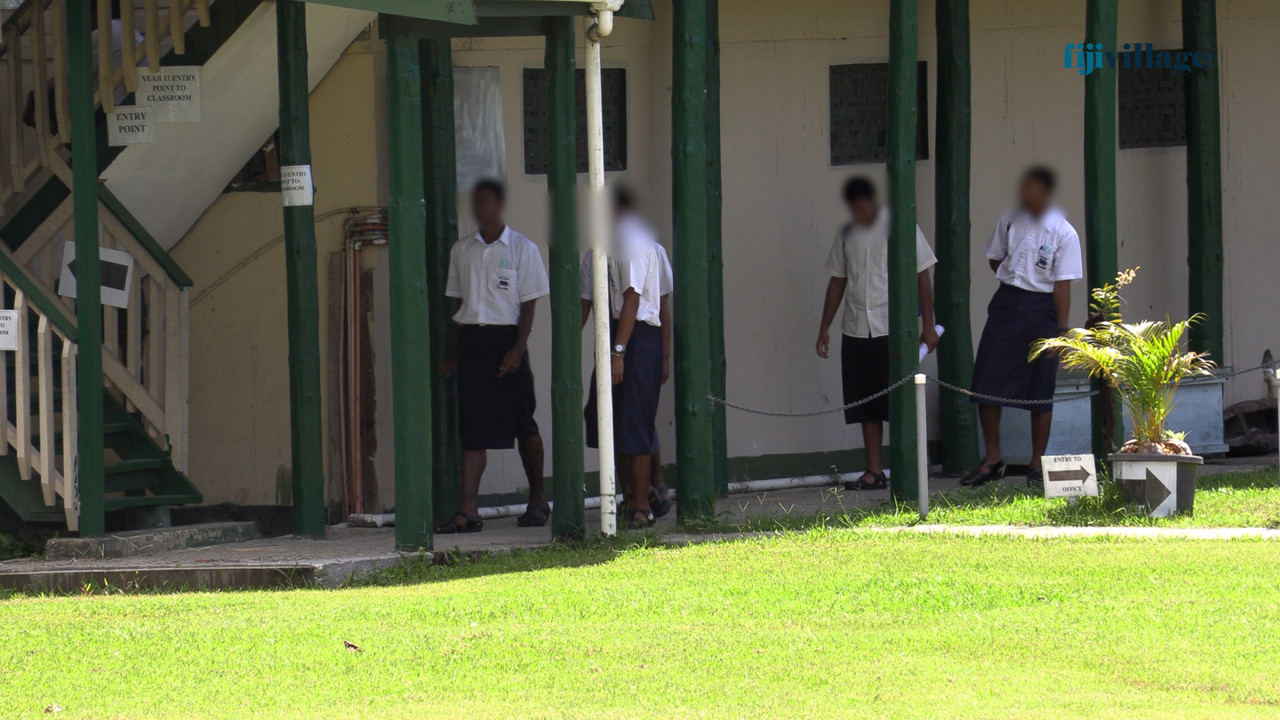 In one school, students were cleaning up outside and were all in close proximity to each other without masks on.
The teacher who also had his mask down then quickly told the students to put on their masks when they saw us.
While many students were seen following COVID protocols, the concern is the blatant disregard or ignorance of the protocols by many students which could cause serious issues for many families.
We also witnessed groups of primary school students sitting on benches in a waiting area before going into the classrooms.
Their masks were down on the chins and there was no physical distancing. A teacher with a medical gown was seen in the area.
When she noticed us, she hurriedly told the students to mask up properly.
Adults have also been seen not wearing masks although they are in close proximity to other people.
We are calling on parents, students and teachers to ensure the COVID-19 protocols are strictly followed to keep our children and their families safe.
Fijivillage has sent questions to Minister for Education, Premila Kumar on the monitoring and compliance of COVID protocols for students and teachers.
Kumar had earlier said she is delighted to see our school family back together, however we must not lose sight of the fact that COVID-19 is still very much in our midst, a number of cases are still detected on a daily basis and this is likely to continue.
Kumar says between home and school, students will inevitably get in contact with others such as the travelling public, bus drivers, public service vehicle workers, and shop and office workers.
She says it is incumbent upon every individual to exercise caution and adhere to all COVID safe measures.
The Education Minister says laxity by anyone (including students and parents) can present a risk to the students.