Protecting our reefs and oceans is a shared responsibility that requires collaboration between the government, private sector and ordinary citizens.
President Ratu Wiliame Katonivere highlighted this during the World Oceans Day celebration at Albert Park today.
Ratu Wiliame says our oceans and reefs are not only vital to sustaining life on earth but is crucial for the overall well-being of our planet.
He says the theme 'Plants, Ocean, Tides are Changing', reminds us of the urgent need to protect our ocean and reefs.
Ratu Wiliame has also acknowledged the contribution of the media who work diligently by raising awareness on ocean-related issues.
fijivillage News Director Vijay Narayan won the Best Ocean Story Award at the inaugural Pasifika Enviro-News Awards.
The best Environment story award was given to the Solomon Islands journalist Charles Pringi and the best Climate Change story award was given to another Solomon Islands journalist Moffat Mamu.
The President is also pleading to the media of the Pacific to continue what they do best and to be the watchdog of society and keep writing ocean and Pacific stories and advocate sustainable actions and sustainable management of our resources.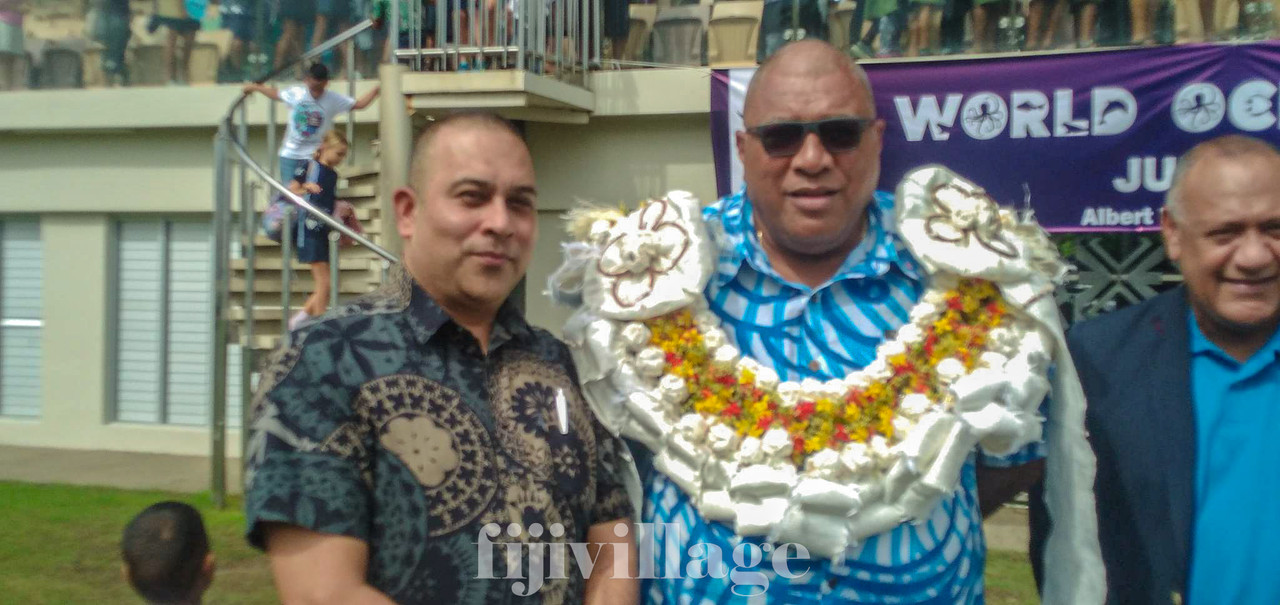 fijivillage News Director, Vijay Narayan with President Ratu Wiliame Katonivere
fijivillage News Director, Vijay Narayan says his series of stories from early this year focused on the major proposed $600 million investment project along Queen Elizabeth Drive in Nasese by Tian Lun Investment Limited.
Narayan says it is our duty as journalists to highlight issues of concern and to effect change that will benefit the people of our country and our environment.
He says it was not an easy task to keep pushing for answers and to seek the truth on this critical issue.
Narayan says in the end, the Minister for Lands and Mineral Resources, Filimoni Vosarogo has revoked the development lease, highlighting serious concerns and breaches.
He adds we still have a lot of work to do to ensure that there is a clear balance in protecting our environment and development.