Prime Minister Voreqe Bainimarama and former government PR advisor from Qorvis, Graham Davis. [image: file]
Prime Minister Voreqe Bainimarama has confirmed that he will once again work hard to earn the votes of the Fijian people when he leads FijiFirst into the next elections.
While making a statement on former government PR advisor from Qorvis, Graham Davis, Bainimarama made it clear that Davis needs to understand that an attack on Fijian democracy, the Constitution, any of the independent institutions, or any of his ministers is an attack on Bainimarama.
The Prime Minister says it is funny, people outside of Fiji often have the most to say and the least to offer the country. He says Graham is no different.
Bainimarama says he knows him, and he did some work with Qorvis, but that ended sometime back.
The Prime Minister says he thinks he remembers the stress was sometimes too much for Davis. Bainimarama says he does not know why Davis is dealing in gossip these days, but he also remembers even in the best of times Davis always seemed to find drama, and if he couldn't find it, he would make it up.
Bainimarama says he has no idea what Davis wants now - maybe attention, maybe a job.
The Prime Minister says he really does not know, he does not care and he does not want to give him either.
The Prime Minister says you have read our Constitution and you know Fiji is a democracy.
Bainimarama says we are not a dynasty and he does not hand-pick his successor.
He says the only ones who choose the Prime Minister of Fiji are Fijian voters.
Bainimarama says he knows because they have picked his government twice.
He says as the leader of FijiFirst, he is appointed under the party's constitution, like all their office bearers.
Bainimarama stresses that he is working to recover our economy and get industries running again, get jobs back, and get help to those who need it most. He says he is working on these issues every day.
The Prime Minister stresses that we don't have time to waste on gossip blogs but he says for old times' sake, he wishes Graham Davis all the best in his retirement in Australia.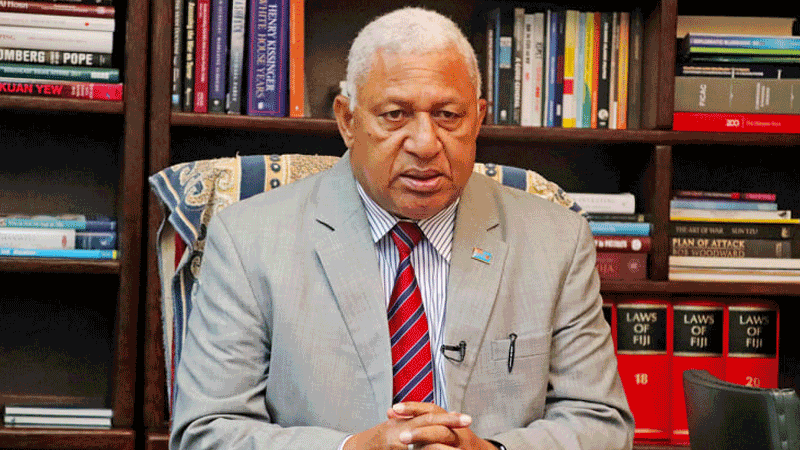 Prime Minister Voreqe Bainimarama's full audio statement