Eremasi Rova who goes by the artist name – Masi. [Image: Roving Rovas]
"Ko Ga Gi" - a song inspired by a local viral video this month where a man is describing what he goes through to try to sustain himself in the city is now playing on FM96.

The song was written and produced by Eremasi Rova who goes by the artist name – Masi.
Since its release last Saturday, Ko Ga Gi has gained a lot of traction online especially on video-sharing social networking service – TikTok where it has become a dance hit.
Over 10,000 people have seen the music video on YouTube.
Masi's connection with the song
Rova says he could identify with what the man in the "money maker" video talked about which was the need to hustle and have a go-getter mentality to work hard to survive.
This is because Rova's family was directly impacted by the closing of our borders due to COVID-19.
Rova says after working for just under five years in the Tourism Industry he was laid off due to things out of his control so he is now left to hustle and work harder for his family to survive and for his kids to eat and go to school.
He says when he wrote those words and then recorded them, he was truly speaking from the bottom of his heart.
Rova says the first two lines from verse two really stand out for him personally, as they are "Hustle tiko ga on a mission for the sede (work)/Ka vinaka na vosota me tawa ga na kete".
The song taking shape
He says part of how he thinks and also copes with the situation is to be on his computer making music and these thoughts and ideas about this video and the man's message found their way into a track which was the skeleton foundation for Ko Ga Gi.
Rova says he only had the first verse and chorus which came to a minute in length and none of this process was happening with the view to create a song to put out there for people to hear as it was just a therapeutic process for him.
He says as a family, they visited their nephew Tuiloma at QVS, during their prestigious Super 4 house rugby competition.
Rova shared with us that as he was sitting in their vehicle playing songs, some of Tui's friends gathered around because they liked the tracks he was playing.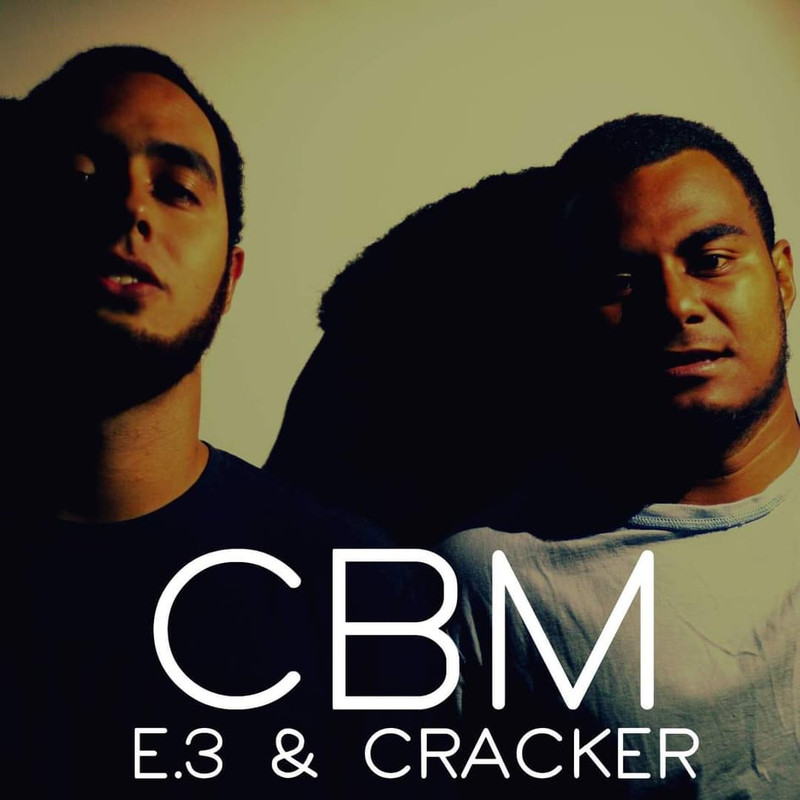 Rova says the response they got from the boys was crazy as they kept requesting that he play that 1-minute demo track over and over.
He says they then had a large squad of kids dancing around their car and ended up driving out of the school with a huge number of boys running around the car waving house flags, with the song on repeat until they left the school compound.
Rova says once getting back to Nadi, he wrote the second verse and tightened up the entire track and they set out to plan the video.
He says they really wanted to capture the emotions of joy, unity and hype they felt when they visited QVS so they asked as many friends as they knew to come on the day they shot the video.
He also shared with us what the phrase "Ko Ga Gi" means to him.
The meaning of the dance moves
Rova says dance moves for "Ko Ga Gi" was created by his wife who used to dance and work for VOU.
He says the dance that they have along with the track consists of your hands starting in a downward angle, and then they move to an upright angle through shifting and moving.
Rova shared with us that the logic behind this movement is that even though we are down, we will keep rising and rising through hard work, no matter what happens.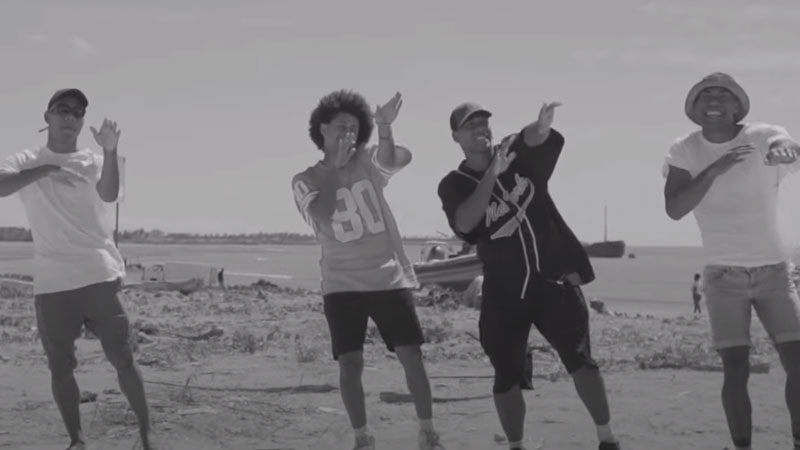 Masi's journey as an artist
Eremasi Rova is from Pagai in Taveuni while his mother is from the USA.
He has a background in audio production and hip-hop, as he used to make music under the name of E.3, with one of his more popular songs being "Ono Vitu Ciwa" which is a rap track that was released in 2013 alongside his cousin Steven Vereakula, aka Cracker.
Rova says he first got into music when he was 13 years old.
He says when he was in class 8 his teacher Mr Sharma gave him a copy of FL Studio 4, which is a music production software.
Rova says he used this to make basic beats on his old Pentium 4 computer with 4gb RAM, and because he didn't know anyone who could rap, he started writing his own songs.
He says at the time, his biggest influence was the rapper 50 Cent, who had just released his album "Get Rich Or Die Trying".
Rova says he grew up on all that Aftermath Records/Dr. Dre/Snoop Dogg/90s/early 2000s music.
He says fast-forward a few years to his late teen years, and he is now making music with friends at a more advanced level.
Rova says he was able to create tracks that made it on local radio and one made it to Radio Australia's Pacific Break compilation, a collection of the best music around the Pacific.
He says this was huge for him because he then realized that he wanted to do this seriously and dedicate his life to making music.
Rova says over the years into his early 20s he started getting deeper into hip-hop with his cousin Steven and they would go on to make a hip-hop album titled "CBM" and release a few music videos from that album, one of which was Ono Vitu Ciwa.
He shared with us that he continued to make more music up until he went through some personally difficult times in his life.
Rova says that was when he decided to put the music on hold in 2015.
He says from 2015 up until now, he worked as a content creator in and around the Tourism Industry in the Western Division, learning more and growing his skillset in Photography, Audio Production and Videography.
Rova says when COVID-19 hit Fiji, he was laid off from his job, and his wife was also given drastically reduced hours.
He says in response to this, they started their media production company called "The Roving Rovas".
Rova says since being out of the "game" for 5 years he has struggled with trying to figure out how to actually get back into music.
He says the person he has become now is something he has to take into consideration since he has become more serious about his relationship with God, his role as a husband and a father.
Rova told us that he has always believed that music should come from the heart and whatever message or story you tell is something that should be lived out in your own personal life journey.
He says combining the life he leads now as a family man and the chance to make music is definitely a challenge for him.
Rova says he is grateful that his wife is understanding and supports him in making music and putting songs out there.
He says he also includes his children in some of his projects so, in that sense, he gets to have the best of both worlds.