A Lautoka Hospital staff celebrating the release of a COVID-19 patient. [image: Facebook]
A disciplinary investigation is being conducted about the incident where physical distancing guidelines were not followed by some Lautoka Hospital staff outside the Lautoka Hospital as they celebrated the release of Fiji's first recovered COVID-19 patients.
A video of the farewell widely shared on Facebook shows people not practicing physical distancing and some of them were even kissing and hugging each other.
Apart from the Lautoka Hospital staff, there were many other people not practicing physical distancing during the farewell.
The Permanent Secretary for Health and Medical Services, Bernadette Welch says she has instructed the Head of Human Resources to convene an investigation panel with a majority of external members to conduct a disciplinary investigation that reports directly to her.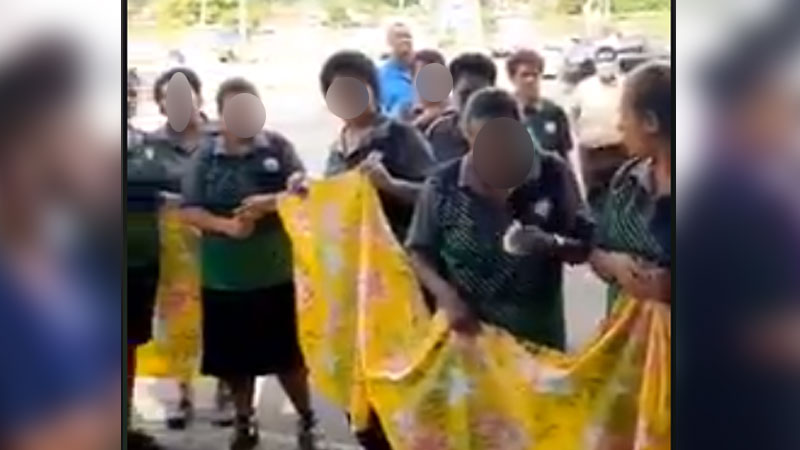 She says the disciplinary investigation will be consistent with the Public Service Commission Disciplinary Guidelines.
Welch adds to say that the Health Minister and herself were disappointed to see the video is an understatement.
The Permanent Secretary says last night she advised all Divisional Medical Officers and Medical Superintendents to remind their staff that there will be zero tolerance for any violations of their health protection measures within the Ministry.
She says they're all elated that they've seen their patients recover from COVID-19 but it isn't cause for reckless celebration, or an excuse to do away with their diligence.
Welch says if they drop their guard now, they will see their isolation wards re-filled with more patients who have contracted this deadly virus.
She says she is well aware of how hard the staff at Lautoka Hospital have been working to treat and contain COVID-19.
Welch stresses that their healthcare staff should understand better than anyone that even one careless moment - a seemingly-innocent hug or misplaced cough - can spread the disease and put lives at risk.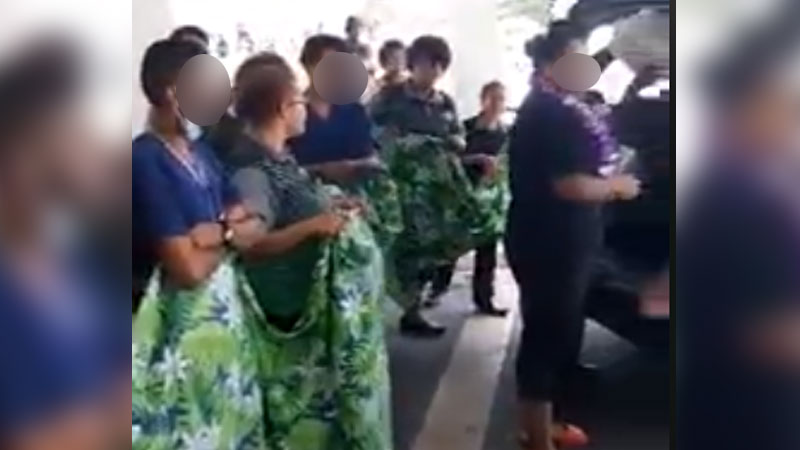 She says, unfortunately, what they saw at Lautoka Hospital went against everything the Ministry has projected to the public to keep Fiji safe and healthy.
Welch stresses anyone in that crowd could have been a silent carrier of the virus.
She says every healthcare worker, in Lautoka and across the country, needs to lead by example through their strict adherence to health protection measures - including ban on public gatherings and the maintenance of two metres of physical distance as much as possible.
She says the failings of even a single healthcare worker could undo all of the tireless efforts of the multi-agency Incident Management Team, the staff in tertiary hospitals, those setting up fever clinics and isolation facilities, mobile fever clinic staff, contact tracing teams, disciplined forces and all of the Fijians putting in countless hours to stomp out this virus.