FNU Acting Vice-Chancellor Professor James Pounder says if students are facing challenges with online learning because of internet connectivity and no access to proper devices, their advice as a university is to defer studies for the time being and pick it up when face to face teaching resumes and learn everything you missed.
He says if students don't have connectivity or a device, their advice is to contact their course coordinator.
Professor Pounder says there will be things like block or intensive teaching to enable students to catch up with anything they have missed.
He says they are also assisting students as far as internet connectivity is concerned.
Professor Pounder says in terms of costs they've negotiated arrangements with Vodafone and Digicel for students to get free access to the FNU website and Moodle as long as they have connectivity.
He says they are obviously aware that it's very difficult for students to be able to do assignments on smartphones and what students need is a proper device which is either a PC or a notebook or IPAD.
Professor Pounder says they are negotiating now with the Tertiary Scholarship and Loans Board about the book allowance which is normally given to the students to be used as a device allowance.
He says what they are looking to do is take control of that part of the TSLB grant so they can actually make sure that students get devices.
Professor Pounder says there should be no student in FNU in the future who should not have a suitable device.
He says the thing about the online mode is that in terms of the time that is taken up by teachers, it is actually more intensive.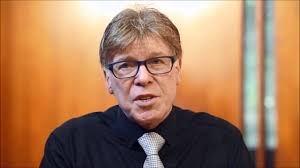 Professor Pounder says there are Moodle discussion groups and teachers are sometimes even working right till the evening answering questions and creating discussions that happen when online learning is done properly.
He adds they are still in a learning situation at the present time because many of the faculty were not accustomed to online learning.
The Acting Vice-Chancellor says online learning is not a cheap option.
Professor Pounder says they had discussions with students yesterday and they have not in any way requested for a reduction in fees.
Professor Pounder says they have very good relations with the student union.
He says anything they do in FNU is done with the consent of the President of the student union and his team.
He says online learning has been an experience for everyone at FNU and this should make them much better prepared for the future.