43-year-old Ronald Prasad says when he was told that he would not get full hours of work in a week, he knew he could not just sit around his home and assume that its the end of the world.
Prasad who is a Darkroom Technician at Faith Printing in Vatuwaqa says after being told he would only work two days a week, he decided he would sell fried snacks in order to earn extra cash to cater for his family's expenses.
Prasad walks from Victoria Parade to Waimanu Road in Suva selling snacks from building to building.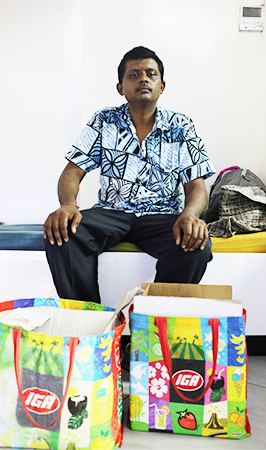 He says his wife is a good cook and knew he would earn at least some cash to support his 40-year-old wife and 13-year-old daughter.
Prasad continues to work for Faith Printing and says he earns more selling snacks than working for the printing company.
The 43-year-old says he earns close to $75 dollars in a day.