The Fiji Cancer Society in partnership with Motibhai Group has today launched Bushell's Fiji's Biggest Morning Tea and also a new introduction on the Virtual Tea Pack.
Speaking at the launch Fiji Cancer Society Chairman Makarava Wilson says that funds collected from these morning teas will help patients with the supply of sanitary pads, diapers, dressing and palliative home visitation with medical experts.
He adds the Fiji Cancer Society also helps patients with transportation to their clinic and back to their homes.
The Fiji Cancer Society also confirms that there will be a Virtual Tea Pack where participants can host their own morning tea from homes and offices. All the morning tea sessions will be on Zoom and is a first of it's kind in Fiji.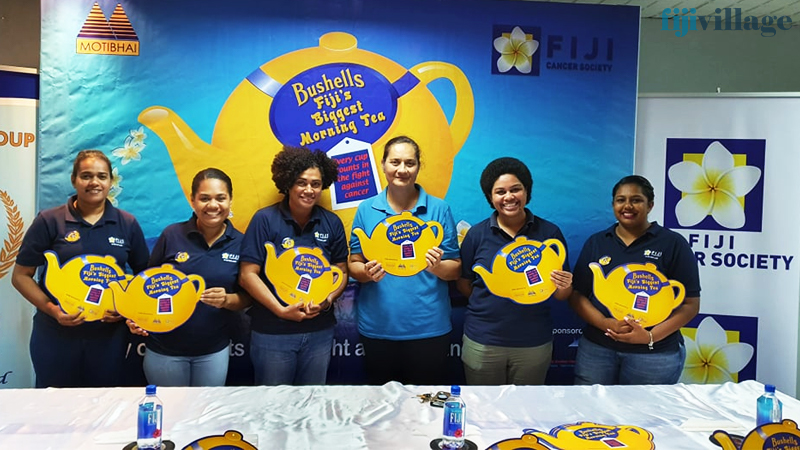 Fiji Cancer Society
Meanwhile, Motibhai Group Marketing Manager Abraham Gomes says these are difficult times because of COVID-19 and its global impact on businesses and families across every sector but we must not forget that the pandemic will come and go but unfortunately cancer as a disease remains in our communities and it is therefore essential to carry on with the campaign to enable the society to raise the necessary funds to operate smoothly.
He adds that all organisations which have been hosting a tea event to raise funds in previous years not to shy away this year but rather work around the situation to facilitate such a noble cause.
Gomes says this is the Motibhai Group's 14th year of hosting the event and they will continue to support the cause.