FijiFirst Leader Voreqe Bainimarama. Image: FijiFirst
Suspended Leader of the Opposition, Voreqe Bainimarama has resigned from parliament with immediate effect.
This sees the exit of four FijiFirst elected MPs in close to 3 months and follows the resignation of Aiyaz Sayed-Khaiyum, Doctor Mahendra Reddy and Rosy Akbar.
Bainimarama has announced on the FijiFirst Party Facebook page that given the need to maintain their numbers in Parliament over the next 3 years, and the need for FijiFirst to be on the ground at all times, following discussions with their General Secretary, Aiyaz Sayed-Khaiyum, the Parliamentary Caucus, and most of all their supporters, he has tendered his resignation from parliament.
However, he says that he will still continue to be the Leader of FijiFirst.
Bainimarama says the FijiFirst will nominate Inia Seruiratu in the next sitting of Parliament to be the Leader of Opposition. He says his work as Leader, with Sayed-Khaiyum will be to guide their Parliamentary Caucus so they can continue to fight inside parliament while they will engage more actively outside parliament with FijiFirst supporters and the growing number of unsatisfied Fijians who are now questioning their decision to vote for parties that seem to be not delivering on their promises.
Bainimarama has told people that you will be seeing more of him on the ground as he engages with people to listen to their needs, wants and concerns. He also says he is personally very concerned about the increase in the casual reference to racism, bigotry and statements of discrimination on social media.
Bainimarama says he believes that if not stopped, such behaviour could lead to a disenfranchised society.
He urges the relevant authorities to address this issue.
Although the coalition has more seats and has formed government, Bainimarama says FijiFirst is the largest single political party in Parliament.
He says they have 26 seats, the People's Alliance has 21, the National Federation Party has 5 and SODELPA has 3.
Bainimarama says it took all 3 of them to come together as a coalition to form a government.
The FijiFirst Party Leader says given the precedent that has been set, the suspension of 3 years from parliament was in his opinion, unwarranted and most certainly unjustified.
He claims he did not swear nor did not make any racist or divisive comments.
Bainimarama says whatever people may think of the decision, they will need to bear with it and respond in a positive and strategic manner.
He says from the FijiFirst's perspective and also for the nearly 43 percent of voters in the 2022 General Elections, it is important that they maintain at all times their 26 seats in Parliament.
The next FijiFirst candidate on the list to come into parliament is Sachida Nand.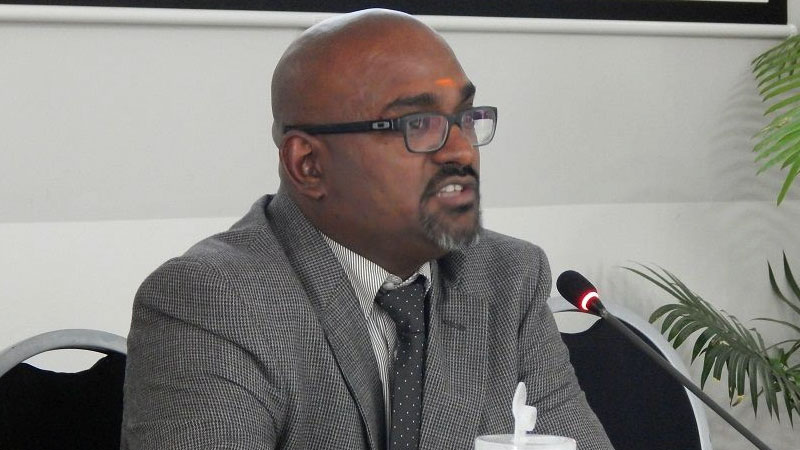 FijiFirst candidate Sachida Nand