Fiji Airways has today stated that it would not be appropriate for the company to comment on matters which are currently before the Employment Relations Tribunal however former employees can apply for the positions advertised.
This follows the Fiji Flight Attendants Trade Union's request to the Prime Minister to intervene and ensure that the terminated airline workers are re-hired as the recruitment has started again at Fiji Airways.
When questioned by Legend FM News, Fiji Airways says they have responded directly to the union with respect to the issues raised by the union President and reported in the media over the past few days.
However, Fiji Airways says it would like to clarify that all former employees of Fiji Airways and Fiji Link are welcome to apply for the limited number of cabin crew positions which were recently advertised.
It says the first cohort of cabin crew who are being considered for recruitment are all former Fiji Airways cabin crew members.
The company also denies the reported allegations of discrimination and victimisation. It says the company is following a fair, transparent, rigorous and merit-based recruitment process, whereby all applicants were treated equally, and assessed according to objective selection criteria.
Prime Minister, Voreqe Bainimarama has said that he cannot interfere with the Fiji Airways board and management decision to re-hire workers that were let go earlier this year.
A former flight attendant of Fiji Airways, Orisi Rayaqona had requested Bainimarama if he could assist the workers that were terminated in May this year in getting their jobs back with Fiji Airways as they are recruiting again.
Rayaqona who has worked for the company for the last 30 years says he is bringing the matter to the leader of the nation, with the hope of getting assistance.
The Prime Minister says unfortunately, he cannot do anything about it.
He says he never interferes with any board and any chairmanship of any board.
Bainimarama says he always leaves it to the board and the CEOs to decide what is good for the company.
It will only make sense that Fiji Airways re-engages those who are already qualified - McGowan
By: Dhanjay Deo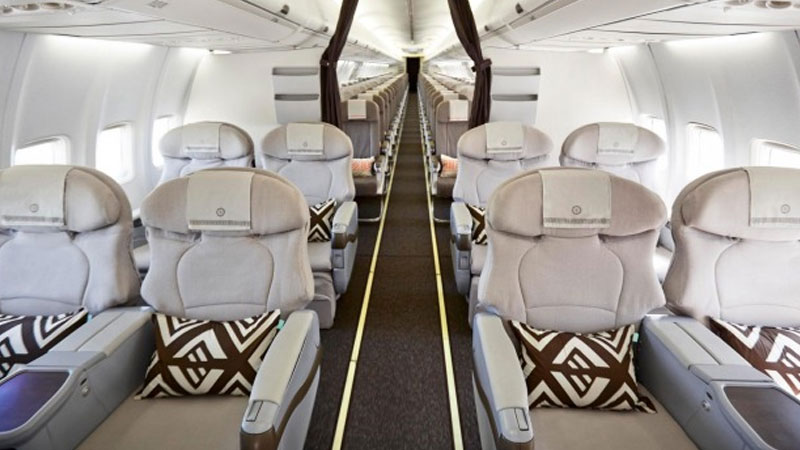 The Fiji Flight Attendants Trade Union President, Josaia McGowan says it will only make sense that Fiji Airways re-engages those who are already qualified and who they put out of work just a few months ago.
McGowan says they are exploring all options and trying everything they can to see Fiji Airways take back over 400 flight attendants who are more than qualified to the job.
McGowan says they can't see much of a logic behind Fiji Airways' decision not to take back the flight attendants who were let go earlier this year.
He says they have also met with the Prime Minister and are hoping for good sense to prevail.