The digital fashion MA course will begin in September at the University for the Creative Arts, Farnham. Photograph: UCA
The seemingly sci-fi world of digital couture – in which social media users can buy virtual clothing to be worn online, while gamers can dress avatars in flamboyant "skins" – is increasingly being hailed as the next big thing in the industry.
Now, virtual clothes designers can take a master's on the subject, the first of its kind in the UK, at the University for the Creative Arts in Farnham.
"Digital fashion is disrupting the industry and it was not an option to wait. We really see digital fashion as the future of fashion," says Prof Jules Dagonet, the head of school for fashion at the university, where the digital fashion MA course will run from September.
According to Dagonet, a growing reliance on tech for communications as well as increasing concerns about the environment and waste have created "the perfect storm" for this new sector to thrive.
In gaming, the skins market is estimated to be with $40bn (£28bn) a year, while the global augmented reality and virtual realitymarket is forecast to reach $72.8bn.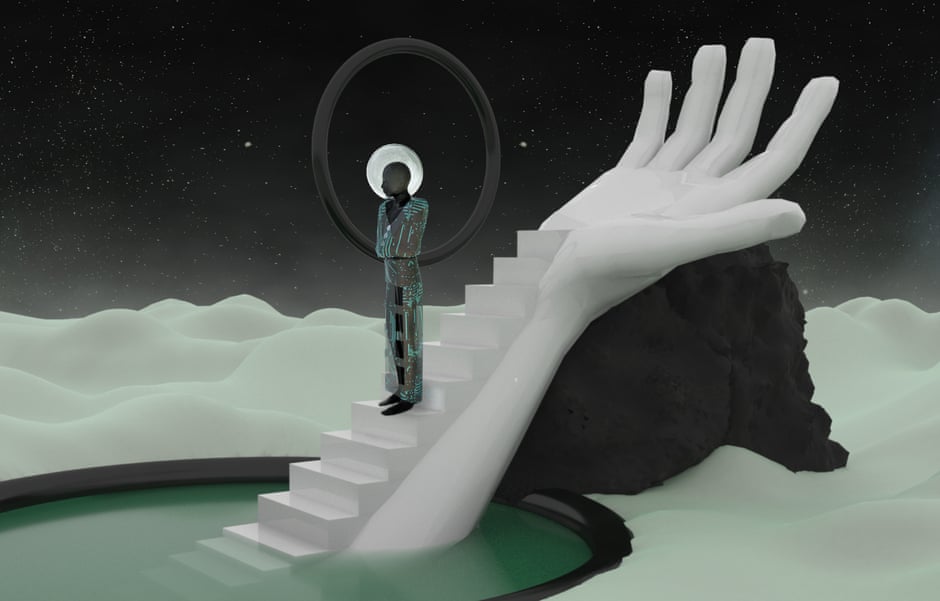 ['Digital fashion is disrupting the industry,' says Prof Jules Dagonet. Photograph: UCA]
For the younger generation, online presentation may be just as important – or more so – than the way they choose to dress in their physical lives, she adds. "There is an opportunity for them to curate their digital identities that can be more extravagant than their real ones."
Digital embellishments are already part of the language of social media, such as the omnipresent filters that add makeup or distort facial features to Bambi-like proportions, and apps such as KiraKira+ that add a sparkle effect to clothing.
Sustainability was also a significant part of the appeal for young designers, Dagonet says. "The new generation is all about environment and sustainability. If something is going to be worn only once to be worn on social media, does it need to be made at all?"
The course will also focus on the digital fashion trade – creating samples digitally, rather than in fabric – before final versions are produced, which could reduce a huge amount of waste during the design process.