Bianca Spender is already incorporating sustainability practices into her fashion business.(ABC News)
Fashion fever has hit Sydney, with designers from across the country showcasing their lines at Australian Fashion Week.
But behind the glamorous scenes and commercial opportunities of the country's fashion event of the year, the industry is under pressure to change how it operates.
"I do believe that the fashion industry is at breaking point," Leila Naja Hibri, chief executive of the Australian Fashion Council, told The Drum.
"It's because of the way we have been producing, designing, consuming and recirculating — or not recirculating — clothing.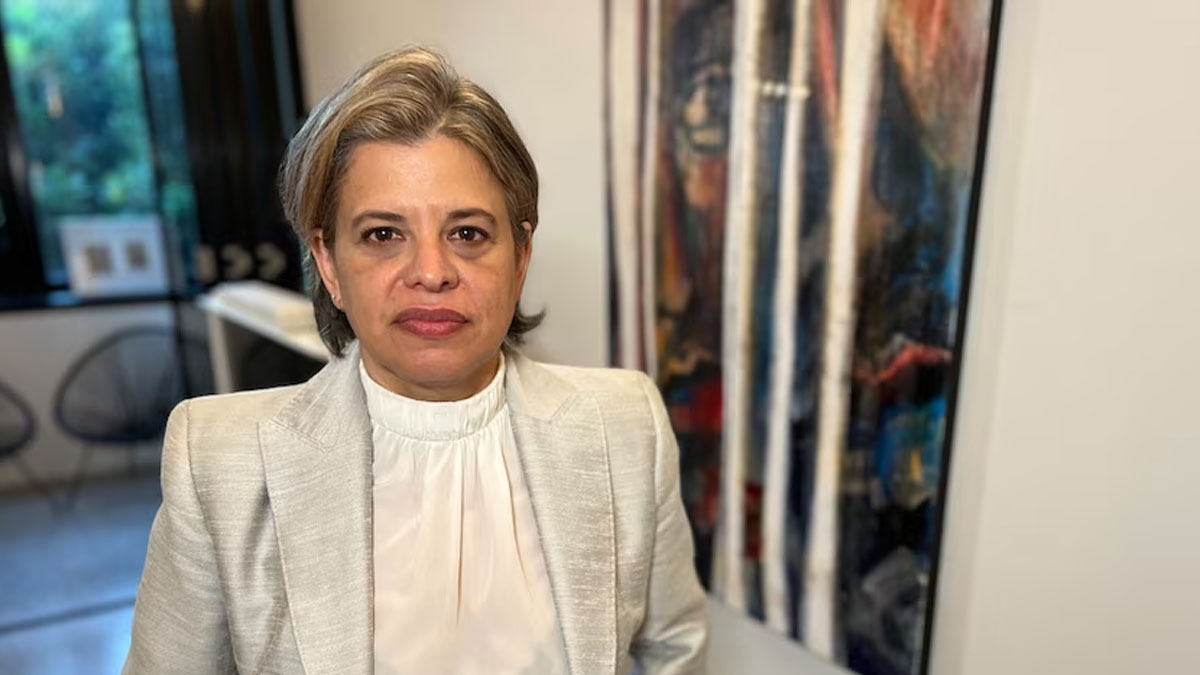 Australian Fashion Council CEO Leila Naja Hibri says Australia has a "big clothing waste problem".(ABC News)
A report by the council found that, on average, Australians buy 56 new items of clothing a year, and more than 220,000 tonnes of clothing end up in landfill.
"We have a big clothing waste problem."
Council is partnering with Charitable Recycling Australia, Queensland University of Technology, Sustainable Resource Use and climate-action NGO WRAP to create the National Clothing Product Stewardship Scheme.
The scheme is funded by a $1 million grant from the federal government.
"Our aim is to fundamentally transform our industry, and to do that we need to collaborate," Ms Naja Hibri says.
"No-one can transform an industry into a circular economy by 2030 if we work on our own as silos of businesses or government or individuals or consumers."
In fashion, "circular economy" refers to the practice of reusing clothing and recycling old fabrics to make new designs.
It is the focus of the new scheme, which will also help inform consumers about their role in the transition. The Australian Fashion Council wants brands to voluntarily join the scheme and take responsibility for the landfill they create.
It has also recommended that a 4 per cent per garment levy be applied in the near future to enforce sustainable practice.
"Fashion is about creativity and we don't want to stop that," Ms Naja Hibri says.
"But I think it's gone to a point where it's just about volume without quality being considered."
Story by: Bethan Smoleniec
Source : ABC Fashion
Original stotyhttps://www.abc.net.au/news/2023-05-19/fashion-industry-works-to-become-more-sustainable/102364948