---
Police Blue beat Army Green in Digicel Escott Shield
Police Blue beat Army Green in Digicel Escott Shield
Police Blue and Army Green after their clash Escott Shied clash yesterday. [Image: Suva Rugby Union]
The Police Blue rugby side beat Army Green 20-3 in their Digicel Escott Shield match yesterday.
Both teams featured Suva Provincial players.
In the Suva women's Senitoa Cup, the Striders rugby team beat the Army 39-5.
After Round 6 of competition, Army Green leads the Escott Shield points table with 21 points, Police Blue is second with 20 points and Covenant Blue is third with 13 points.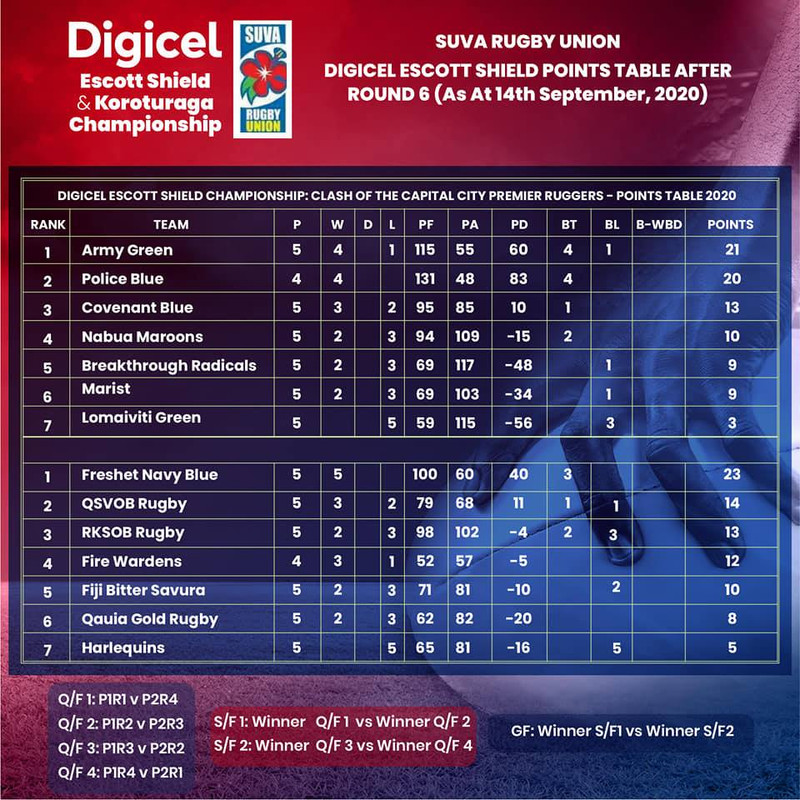 [Source: Suva Rugby Union]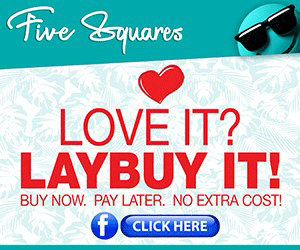 Stay tuned for the latest news on our radio stations