The University of the South Pacific management says the management and the Vice Chancellor, Professor Pal Ahluwalia have and will continue to meet with union members until an amicable solution is reached and all issues raised by the staff are resolved.
This follows information received by fijivillage News that plans are afoot for possible strike action if the grievances of the staff association of the USP are not resolved.
When questioned by us, the USP management says it has and continues to prioritise its stakeholders, including the unions, and encourages open dialogue with its members.
It says it has also been in touch with union representatives to address staff grievances and issues.
The USP management reaffirms that the University's Vice Chancellor and President, Professor Ahluwalia has regular communication with the unions and has been meeting them to listen to members' grievances and remedy any issues they might have.
fijivillage News has been reliably informed that there have been staff related disagreements and disputes, and the association has had meetings regarding the matter.
When contacted on whether there is a plan to go on strike, President of The Association of USP Staff, Elizabeth Fong says the association comprising academic and professional staff has informed the University of its intention to take action subject to the satisfactory settlement of its Log Of Claims.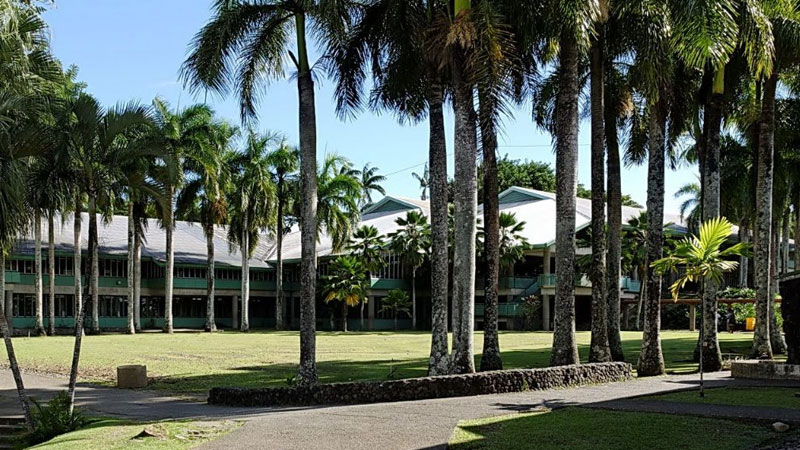 We have also been informed that some of the staff are concerned on why the Vice Chancellor is still working out of Samoa and not moving to Suva.
The staff have also raised concerns about delays in pay increments.
In response to the questions, the USP management says currently, the USP Vice Chancellor is based in Samoa as per his contract and often travels to member countries as and when required.
USP says any changes to the Vice Chancellor's contract and employment conditions are determined by the USP Council, and if there are any decisions on his residential location in the future, announcements will be made.
Under the circumstances, the University says it accommodates any necessary work outside of Samoa undertaken by the Vice Chancellor, including his hotel accommodation.
This includes his stay at any suitable accommodation during his visits to Fiji or any other country.
The USP management says this is because it would be far more costly to renovate, maintain and set aside accommodation for the Vice Chancellor or any travelling Officer of the University in every member country for visits, including Fiji.
We have sent further questions to the USP and The Association of USP Staff.