Supervisor of Elections Mohammed Saneem has expressed his disappointment over Fiji Times reporting and confirms that a press release regarding the National Federation Party being referred to FICAC was sent to the Fiji Times yesterday.
Saneem has stated this after the newspaper reported today that it was unable to locate any such communication through the FEO on the matter.
Saneem says the FEO maintains a media emailing list that is used to disseminate communication materials like press releases and the list includes media organisations like fijivillage, Fiji Times, Fiji Sun, FBC, Fiji Live, Islands Business, Fiji TV, Mai Life Magazine and others.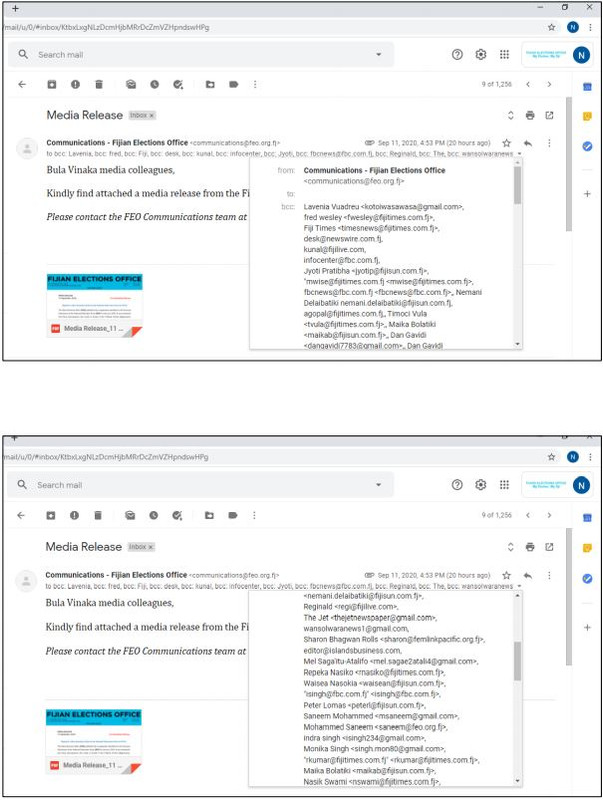 He says the statement by Fiji Times reporter in their article is false and reflects poorly on the writer's credibility as a journalist and on the Fiji Times as a source for reliable news.
Saneem further says after seeing the article this morning, the FEO communications team verified and ascertained that the press release was sent to Fiji Times yesterday.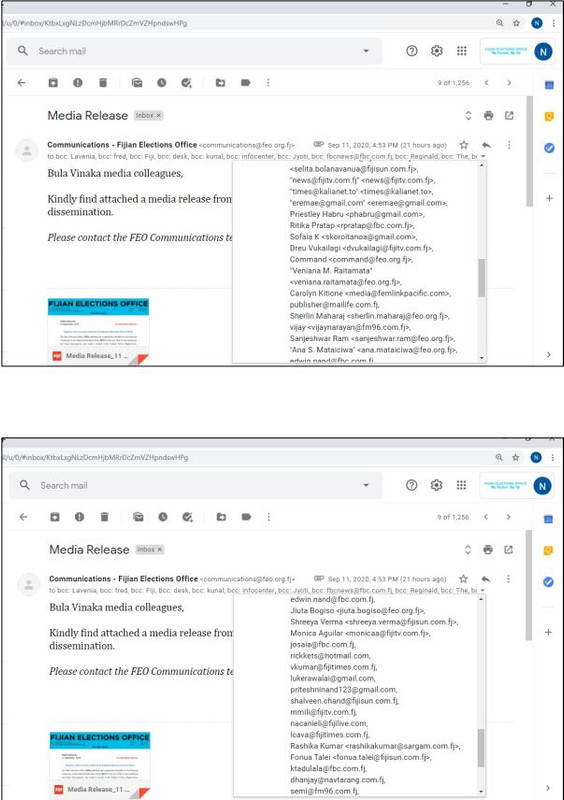 He says if the Fiji Times indeed knew that there were media reports being circulated on the issue, they could have reached out to them via email or phone as they have done so on numerous occasions in the past.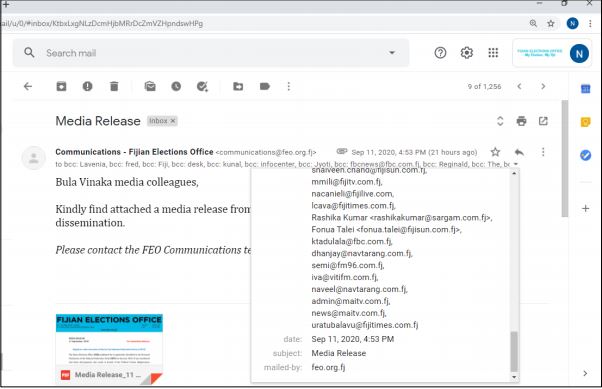 He says despite believing that there was a press release that other news organisations had received and being under the assumption that they did not receive it, the Fiji Times chose not to contact the FEO but publish a false and speculative story making an issue of something that never actually transpired.