---
Ramadan: German church opens doors for Muslim prayers
Ramadan: German church opens doors for Muslim prayers
Church in Berlin has opened its doors to Muslim worshippers unable to fit into their mosque under new social distancing [Photo: BBC]
A church in Berlin has opened its doors to Muslim worshippers unable to fit into their mosque under new social distancing rules.
Germany allowed religious services to resume on 4th May but worshippers must maintain a distance of 1.5 metres.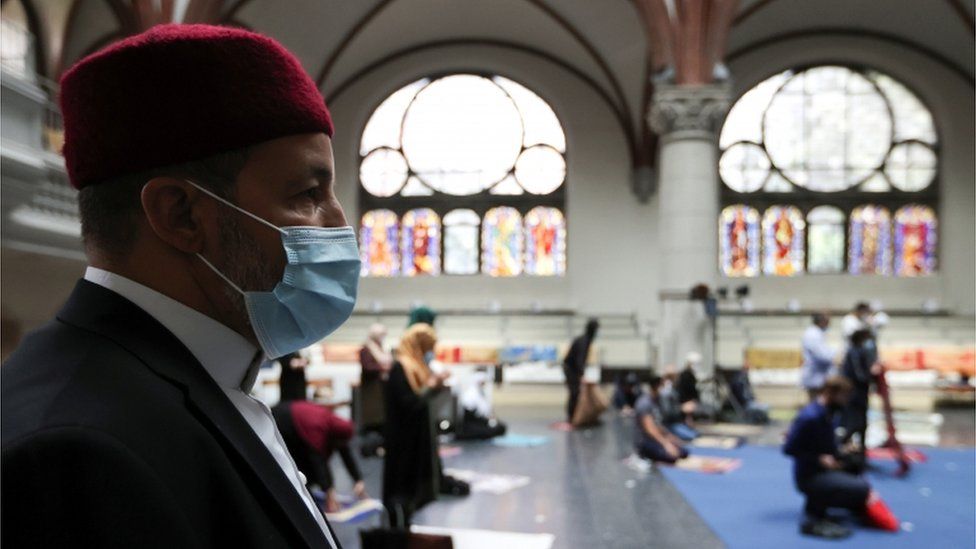 As a result the Dar Assalam mosque in the city's Neukölln district could only hold a fraction of its congregation.
But the Martha Lutheran church in Kreuzberg offered to help by hosting prayers at the end of Ramadan.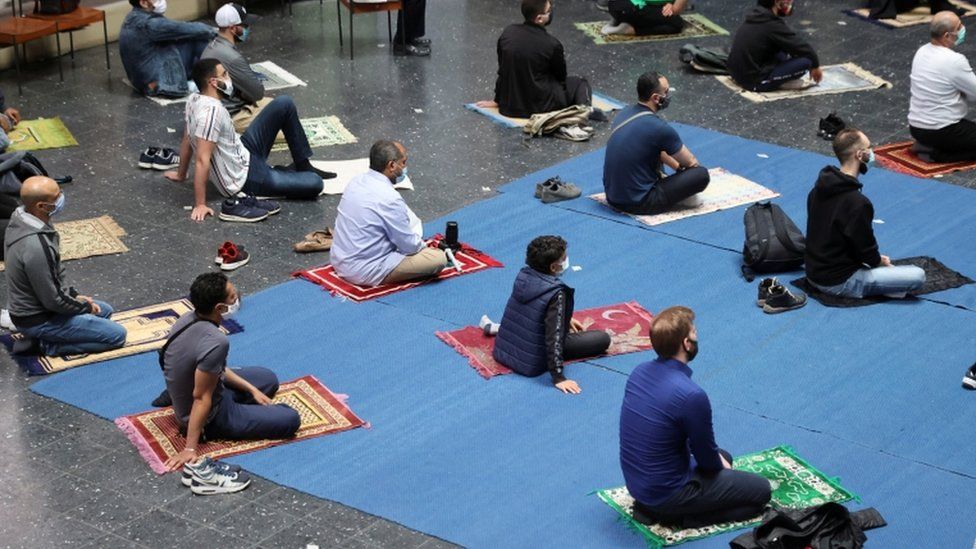 The mosque's imam told Reuters news agency that it is a great sign and it brings joy in Ramadan and joy amid this crisis adding that this pandemic has made them a community.
Even the church's pastor took part in the service.
[Source: BBC]
Stay tuned for the latest news on our radio stations