Justin Narayan with his parents on the set of Masterchef Australia after being announced the winner.
Justin Narayan who is a first-generation Australian with Fijian heritage has won MasterChef Australia.
Narayan's parents are from Fiji.
The 27-year-old pastor impressed the judges with his risk-taking ability.
Along with the trophy, Justin took home $250,000.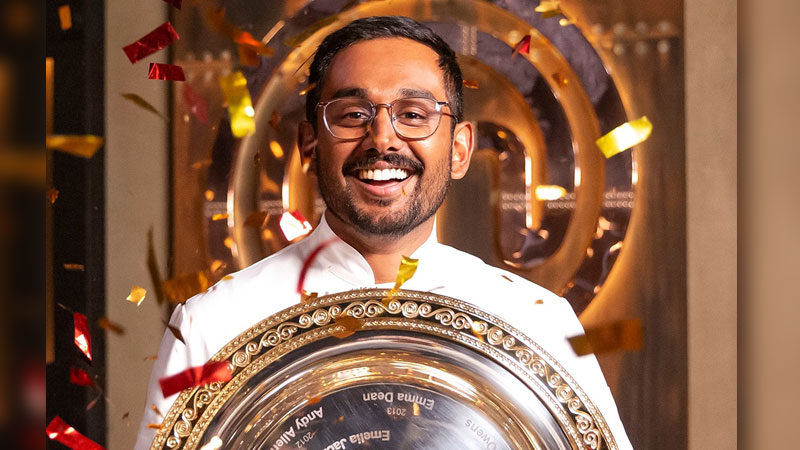 Narayan began cooking at the early age of 13.
His Fijian and Indian heritage has influenced his cooking.
The MasterChef Australia 13 winner says that his mother is among his biggest inspirations and the best cook he knows.
Among the dishes that he wowed the MasterChef Australia judges with include Indian Chicken Tacos, Charcoal Chicken with Toum, Flatbread and Pickle Salad, and Indian Chicken Curry.
Narayan credits his grandparents for inculcating the love of food in him.
He says growing up he was constantly around food as his mum or grandma were always cooking because someone always seemed to be coming over.
Narayan adds food and hospitality have always been in the culture of their family so that was a pretty good initiation.
[Source: News18.com]