More than 40 people brought their dogs for the Society for Prevention of Cruelty to Animals's first 1,000 Paws Walk at the Suva Civic Centre today to raise funds for the organisation and also remember Tim Howick-Smith who was a passionate advocate for animal rights in Fiji.
SPCA Fiji Islands President, Seema Deo says the purpose of the event was to raise funds for their projects, raise awareness about dogs in Fiji and showing kindness to animals.
The event was also held in memory of Tim Howick-Smith, a lifelong member of SPCA Fiji who loved stray and shelter animals.
She says they are raising funds so they can offer a subsidized de-sexing programme that would see people who cannot afford to get their pets de-sexed, get it done for $5.
Deo says they are doing this through their Community Partnership Initiative where they will be helping those who are taking care of dogs but do not have money to do anything else apart from feeding and giving love to the animals.
SPCA is also encouraging dog owners to de-sex their dogs to esnure they are not aggressive and attack people.
Meanwhile, Fiji Airways Men's National 7s coach Gareth Baber presented the awards for the best dressed dogs and winners of the dog show.
Baber is also encouraging Fijians to de-sex their dogs to deal with the issue of stray dogs on our streets.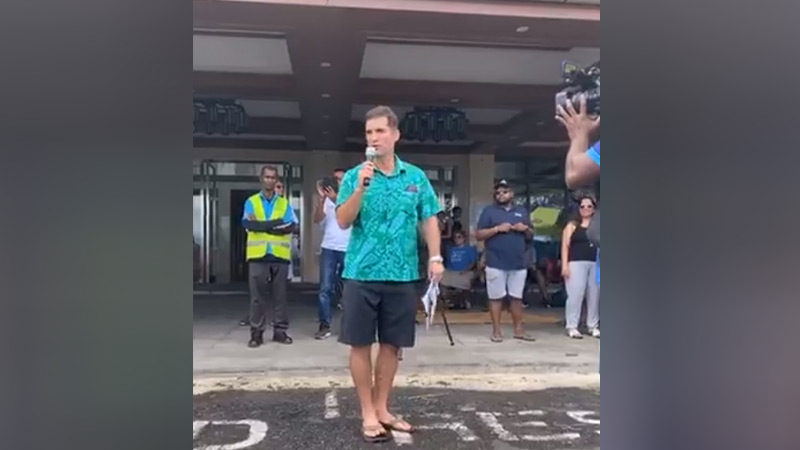 Today is also the Feast of Saint Francis of Assisi. Saint Francis of Assisi is patron saint of animals and ecology.
A priest also blessed the dogs today that had come for the Walk.