Amenoni Nasilasila. [Image: Pita's Picture/ Facebook]
There has been no response from the Fiji Corrections Service following strong calls made by the Minister for Women Rosy Akbar and Fiji Women's Crisis Centre coordinator Shamima Ali for the immediate withdrawal of convicted rapist Amenoni Nasilasila from the Wardens 7s team.
Nasilasila who was sentenced to 8 years in prison by High Court Judge Justice Daniel Goundar in 2019 played for the Wardens 7s team in the second leg of the Fiji Rugby sanctioned Super 7s Series last Friday and Saturday.
The former national 7s player raped a 24-year-old woman in a settlement in Sigatoka on 22nd December 2018.
Minister for Women Rosy Akbar has strongly condemned the participation of Nasilasila and says it is shocking that the Fiji Corrections Service team even considered Nasilasila's participation.
She stresses that this is a continuous disregard of the law and in fact a mockery of the justice system in this country.
Akbar says rape is a very serious crime and such privileges given to persons convicted of such a heinous crime is just not on.
She stresses that this has to stop.
The Minister for Women adds it sends the wrong message to the community.
Akbar went on to say that the Ministry strongly condemns this and reiterates that any convicted person loses all benefits and freedom to participate till they have fully served their sentenced terms.
She says in this case, Nasilasila is still a convicted person and still serving a sentence.
The Minister for Women is calling on the Commissioner of Fiji Corrections Service to immediately intervene and remove Nasilasila from any further involvement in rugby until he has completely served out his sentence.
Fiji Women's Crisis Centre Coordinator Shamima Ali says Nasilasila is a convicted rapist and it is beyond belief that the Fiji Corrections Service has allowed him to play in the Wardens side.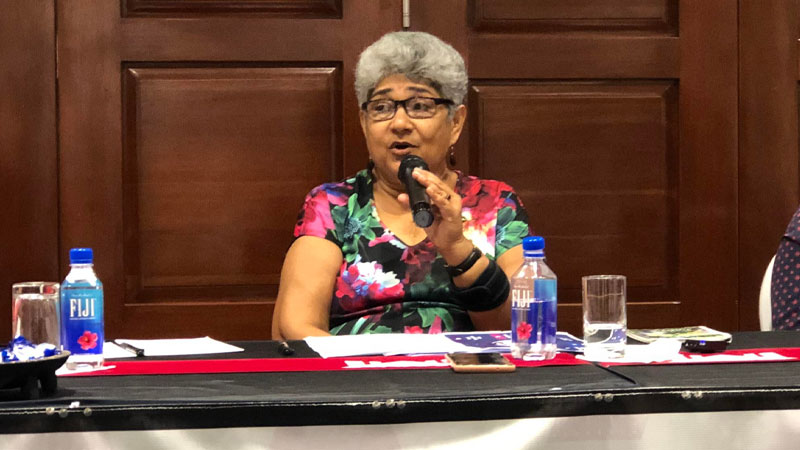 She further says Nasilasila is not a warden, he is an inmate.
The FWCC Coordinator says they demand an answer as to why he is allowed to play because he was convicted in a court of law.
She stresses that this is sending out a terrible message to rapists and would-be rapists.
Ali adds rape is a heinous crime and once a person is convicted, they need to serve out their sentence – not be allowed to play rugby at their leisure.
She further says rape is one of the most underreported crimes – we had 790 rape cases from 2016 to October last year – but they believe this represents only 5% of the total number of cases in the country.
Ali adds up to 95% of survivors live with this in silence while the perpetrators walk free among us and allowing Nasilasila to play in this or any other tournament is not on.
The Fiji Corrections Service is yet to respond to questions sent by fijivillage.
In 2019, the Fiji Corrections Service Director of Rehabilitation Senior Superintendent Salote Panapasa told us that Nasilasila was undergoing the relevant rehabilitation program.
She had said that once Nasilasila undergoes all the relevant treatment programs then they will commence his reintegration process.