Opposition MP Jone Usamate, Attorney General Siromi Turaga, FijiFirst MP Inia Seruiratu and Deputy Prime Minister and Minister for Finance Professor Biman Prasad. [Image: Parliament of Fiji]
Several Opposition MPs objected to the amended motion to suspend Leader of Opposition, Voreqe Bainimarama for 18 months after the Prime Minister's call that leniency be given to Bainimarama if he apologises to the President.
Opposition MP Jone Usamate says all accusations against Bainimarama have been imputed and there has been no explicit statement inciting anybody.
He highlighted this while speaking on the amended motion that was later withdrawn that Bainimarama be suspended for 18 months from Parliament after breaching parliamentary privilege following a request by the Prime Minister and the Opposition MPs.
Usamate says we only apologize for something that we have done wrong and do not apologize if there was no call for sedition taking place.
He says no explicit words were spoken and recorded and in this case, there are no explicit comments as well.
Opposition Member Faiyaz Koya had asked the Privileges Committee to re-look at the matter before moving the motion.
He says the letter given by NFP MP Pio Tikoduadua stated that 'we write respectfully to your high office' and when he fronted the Privileges Committee, he had said that the letter was written from just him.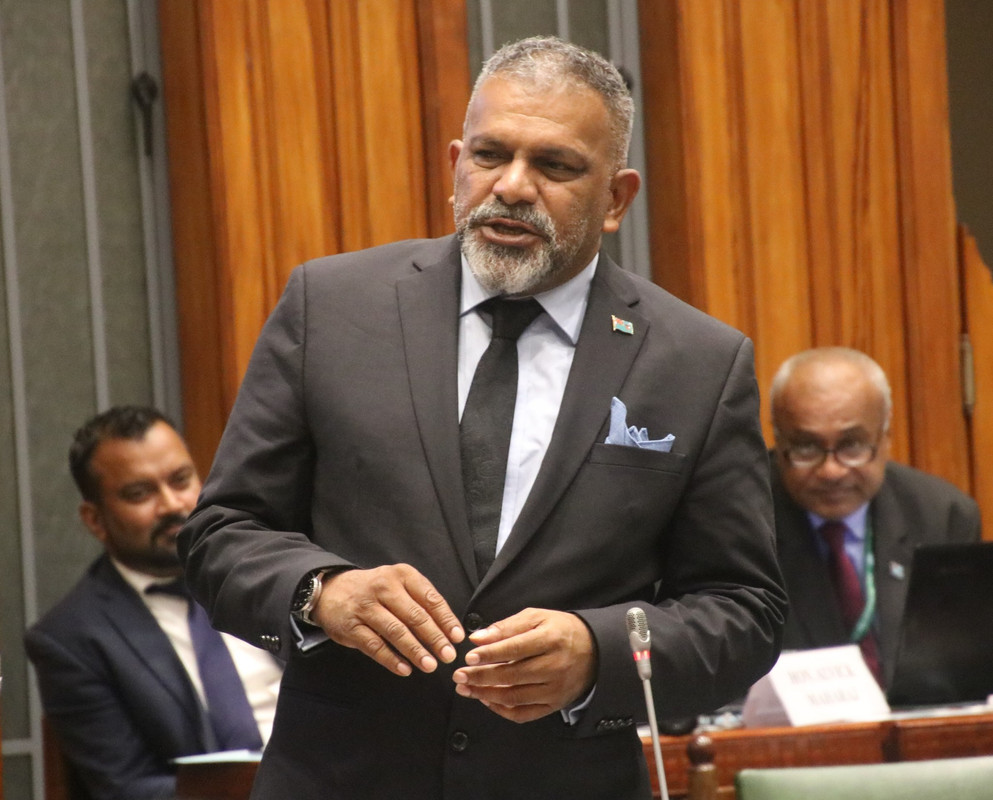 He says no where in the speech of the Leader of Opposition he made any seditious comments and he did not ask for any illegal act to be done but all he asked was for the RFMF to follow the Constitution.
FijiFirst MP Ifereimi Waqainabete says Bainimarama was addressing the constitutional roles and there is no sedition, verbatim.
FijiFirst MP, Premila Kumar says she does not support the motion simply because Bainimarama has done nothing wrong.
She adds last year the Opposition Members showed disrespect to the President and the Government then did not refer it to the Parliamentary Privileges Committee as there was no need to do so.
She says the quality of the report is not good and no one can make informed decisions.
Deputy Prime Minister and Minister for Finance Professor Biman Prasad says he is astounded by the hypocrisy of some of the people who sat in Parliament and on three occasions interpreted what the three members, including the current Speaker of Parliament went through.
Member of Opposition Alvick Maharaj says he opposes the amendment because it reflects injustice and political revenge
He says by removing the Leader of the Opposition they are removing the voices of the 29.08 percent of voters who had voted for Bainimarama.
While speaking on the original motion to suspend Bainimarama for three years, FijiFirst MP Inia Seruiratu says they welcome the recommendation by the Prime Minister that leniency be given if Bainimarama apologises to the President.
Seruiratu says he sees this as an opportunity for a new start.
He says he pleads that this be referred back to the Committee taking into account the amendment that has been proposed.
Seruiratu says they can probably come back in the next sitting with a recommendation that has been proposed by the Prime Minister.
The Deputy Prime Minister Viliame Gavoka says he agrees on suspending Bainimarama.
While speaking again on the amended motion, Prasad says Bainimarama is a repeat offender.
Prasad says what is worse is in the past, Bainimarama was protected by many State agencies that allowed him to crush his opponents sometimes either lawfully or by scamming around the law.
He says the Prime Minister has always shown respect to the Leader of Opposition whereas Bainimarama viciously attacks Rabuka.
Attorney General Siromi Turaga says such comments coming from the former Prime Minister is disgraceful, contemptible, and unworthy of a Member of Parliament.
While speaking again on the amended motion, Turaga says he has shown a complete lack of respect for the person and Office of the President.
He says the attack on the President's integrity is unprecedented and despicable and has violated his Office.
FijiFirst MP Mosese Bulitavu appealed to the Government to move forward on a new path and they need to reconcile.
He was speaking during the original motion.
Opposition MP Viliame Naupoto says this back-and-forth game in Parliament should end.
He says we are talking about the person when the offence is all hidden in those words that they aee saying is seditious or treasonous which is not as clear cut.
Naupoto says if it was a swear word then it would have been easy to talk about however, it is about how they interpret those words that were said.
Bainimarama has been suspended from Parliament for three years.