Contact tracing, screening and testing are underway in many parts of Viti Levu.
Health Ministry teams contact tracing, screening and testing in many parts of the country
Contact tracing, screening and testing are underway in many parts of Viti Levu today as the Health Ministry tries to establish the source points of different COVID-19 cases in the community.
Police are also on the ground ensuring that people are following the gazetted COVID guidelines.
Please stay home and avoid unnecessary movement.
Permanent Secretary for Health, Doctor James Fong stresses that when you move, the virus moves.
Police have stressed for people to wear their mask at all times and be reminded to maintain the 2 metres distancing as issued by the Ministry of Health.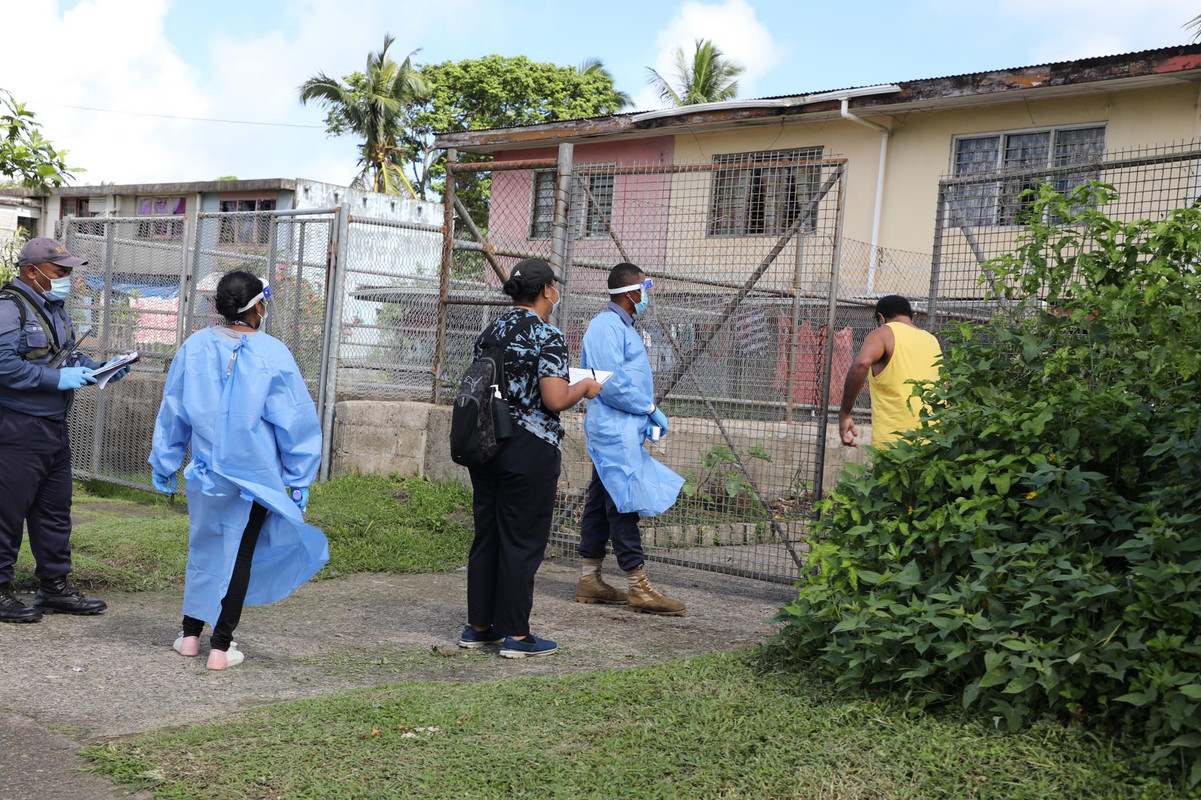 Acting Police Commissioner Rusiate Tudravu says anyone not following the two metres distancing inside or outside the supermarket in any containment area will be arrested.
Tudravu says officers will closely be monitoring businesses and all employees and customers to wear face coverings to enter their premises.
He says it is also vital for every driver of a Public Service Vehicle and the travelling passengers who are 5 years of age or older to wear masks and bus and minibus drivers are to ensure that all passengers in the bus and minibus are physically distanced from each other.
While answering a question whether they will consider doing a lockdown like last weekend, Dr. Fong says they are rounding up all the contacts of the nurse from the Raiwaqa Health Centre and her husband.
He says the curfew starts at 11pm and they do have some opportunity to ensure they get some containment plans, and swab the contacts and get more information till 4am.
The Permanent Secretary adds once they reach that point in time, they will start to work out what else they need to do.
Dr Fong further says personally he would like to see the data and see whether a lockdown will work adding that a lockdown has to serve a purpose.
He says they are aware of the side effects of the lockdown - the social problems associated with it and they do not take it lightly.