---
Francis Peters wins gold medal for Grammar
Francis Peters wins gold medal for Grammar
Francis Peters of Suva Grammar School won gold medal in the intermediate shot put event
Francis Peters of Suva Grammar School won gold medal in the intermediate shot put event.

Peters says his plan for this year was to break the record for shot put but it did not turn out to be as it is.
He is thankful that he won gold for this event.
Peters says his loss in the intermediate boys discus yesterday motivated him to get a gold medal today.
He dedicated his win to his family members and the school for their support.
Ravai Faktaufon of Queen Victoria School took the silver while George Satakala of MGM High School settled for the bronze medal.
---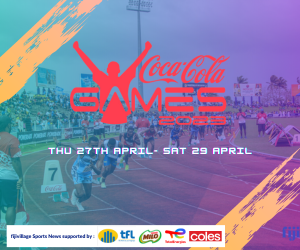 ---
---
fijivillage Straight Talk with Vijay Narayan
Latest Videos
Stay tuned for the latest news on our radio stations