---
Fijiana 7s guaranteed a medal after reaching gold medal final
Fijiana 7s to face Australia at 7.38am tomorrow
Fijiana 7s guaranteed a medal after reaching gold medal final
Fijiana 7s to face Australia at 7.38am tomorrow
[Photo: World Rugby Sevens/ Twitter]
The Fijiana 7s team is guaranteed a medal at the Commonwealth Games as they beat Canada 24-7 to reach the gold medal final.
Reapi Uluinasau was in scintillating form once again as she scored a try in each half to help the Fijiana 7s create history.
Fiji's other tries were scored by Adi Vani Buleki and Viniana Riwai.
Fiji led 17-7 at half-time.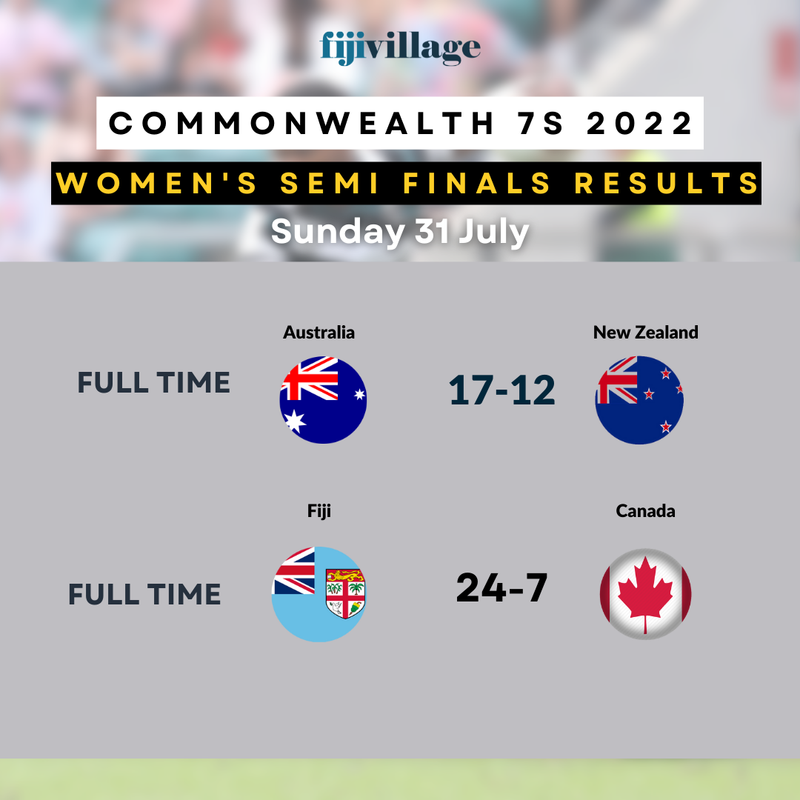 Canada really tested the Fijiana 7s defence in the second half with wave after wave of attacks but the Fijiana 7s stood their ground.
Fiji will now play Australia in the Gold final at 7.38am tomorrow.
Meanwhile, Australia beat NZ in the other semi-final 17-12.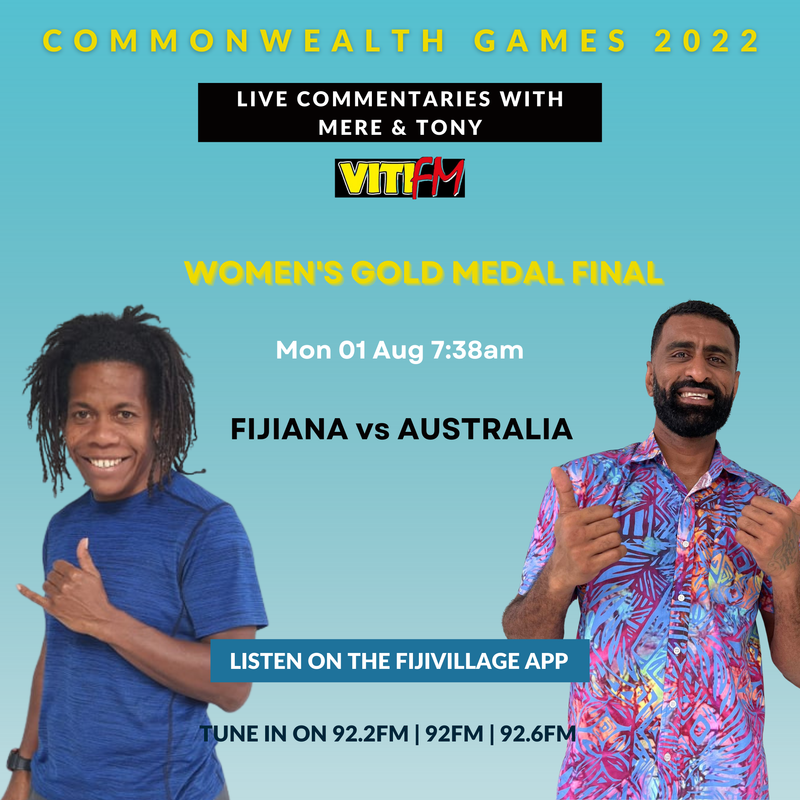 Fijiana 7s

vs

Canada




KICK OFF!

0-0



Adi Vani Buleki scores for Fiji!

7 - 0



Reapi Uluinasau slips through the Canadian defense to score Fiji's second try!

12 - 0



Viniana Riwai scores a sensational third try!

17 - 0





   17 -7

Breanne Nicholas scores for Canada!



HALF TIME!

17 - 7



Fiji's defense strong. Canada continues to apply pressure!






Uluinasau scores for the Fijiana 7s!

24 - 7






FULL TIME! 

24 - 7



---
---
---
fijivillage Straight Talk with Vijay Narayan
Latest Videos
Stay tuned for the latest news on our radio stations