---
Fiji is a much better place today because of what the girmityas have done and achieved – Seruiratu
Fiji is a much better place today because of what the girmityas have done and achieved – Seruiratu
Opposition Leader and FijiFirst MP Inia Seruiratu. [Image: FijiFirst Parliamentary Chambers ]
Opposition Leader and FijiFirst MP, Inia Seruiratu says they pay homage to all girmityas and their descendants, who have been at the heart of the history and development of Fiji.
Seruiratu says as they celebrate, they also take time to reflect on the hardships the girmityas went through, the sacrifice and the focus on making better lives for themselves and their descendants.
He says they can say proudly and with much gratitude that Fiji is a much better place today because of what they have done and achieved.
Seruiratu says as we reflect and celebrate girmit this year, we must also remember that May 14th is also the anniversary of one of the darkest chapters in Fiji's history.
---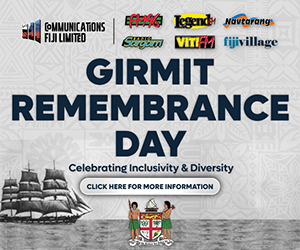 ---
---
fijivillage Straight Talk with Vijay Narayan
Latest Videos
Stay tuned for the latest news on our radio stations