Fiji Airways says all operational requirements including hiring of flight crew members will be looked at once dates are determined for the commencement of the Bula Bubble.
An airline spokesperson says they are actively working with all relevant stakeholders, agencies and authorities to ascertain the dates.
Minister for Economy, Aiyaz Sayed-Khaiyum has said that if Fiji starts getting tourists as part of the Bula Bubble, hotel workers will start returning to work and Fiji Airways can start it's hiring process and get flight attendants and other crew members to work.
Sayed-Khaiyum says the Phase 2 plan is ready and Fiji now has to see how things play out within the next few weeks.
Meanwhile, Fiji Airways has already confirmed that it is working to get payment deferrals for their planes for which leases are still being paid for.
They have also gone into negotiations regarding their loans and raising debt finance.
Parliament had earlier approved the motion by Aiyaz Sayed-Khaiyum for the government to guarantee Fiji Airways loans totaling $455 million.
This includes domestic borrowings of up to FJ$191.1 million and off-shore borrowings of up to US$117.1 million.
The airline company has total fixed costs and other associated costs of $38 million a month.
Fiji Airways CEO and Managing Director Andre Viljoen had earlier said as there had been no cash flowing into the business, the primary focus for the airlines now is to preserve cash reserves.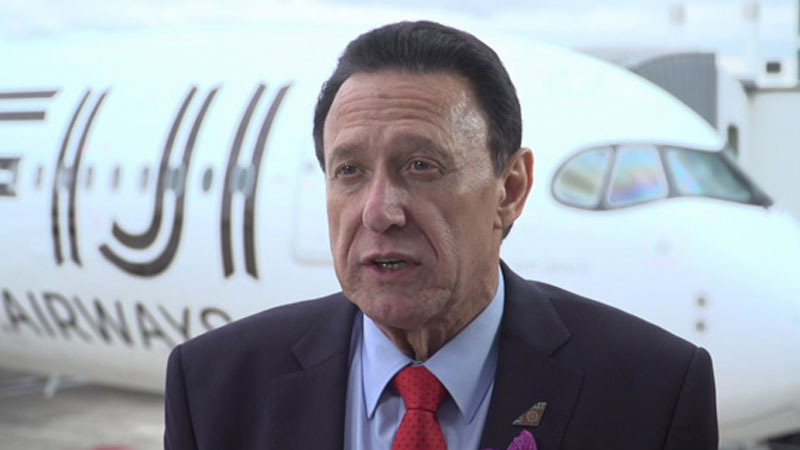 Some of the measures taken to ensure the preservation of cash reserves is the termination of contracts of 758 of their staff, termination of contracts of their expatriate pilots and other management team members.
All of the airlines 79 expatriate pilots have had their contracts terminated and eight expatriate executives have had their employment terminated, with five expatriate staff remaining, including the CEO.
The CEO had also revealed that some staff who continue their employment have a 20 percent salary reduction and will also work between 2 to 5 days per week, and only be paid for actual days or hours worked.