Attorney General and Minister for Economy, Aiyaz Sayed-Khaiyum says Fiji Airways is heralding into a new era as the national airline was handed over one of the two new A350 XWB planes in France.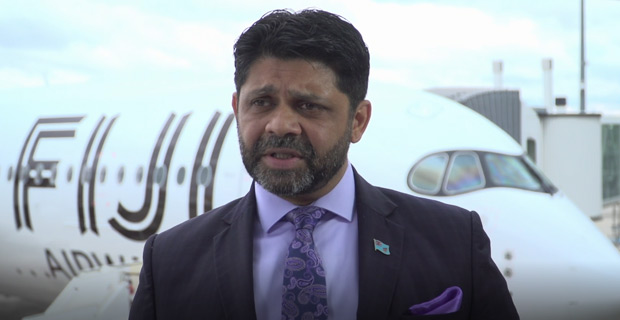 Sayed-Khaiyum says this plane has the latest technology.
He says overall it is a great sense of pride for Fijians that Fiji Airways is able to acquire the A350.
He also says this will benefit the tourism sector.
Sayed-Khaiyum says this is significant as it gives a message that Fiji Airways is in the big leagues and that is something to be very much proud of.
He also thanked everyone who were involved in making this happen.