Freesoul Real Estate is accused of illegally dredging 5000 m2 of reef without approval
The Suva Magistrates Court will make a ruling on October 16th on whether to exclude the Ministry of Environment's report in the trial of Freesoul Real Estate Development (Fiji) PTE Ltd in November.
Freesoul Ltd had made a submission to the court to exclude the reports by environment officers because they were not appointed as environment inspectors.
The Office of the Director of Public Prosecutions has confirmed that while giving evidence to the court, Director of Environment Sandeep Singh had told the court that the reports were compiled by the Ministry's officers but they were not appointed environment inspectors.
[A huge channel through the reef for barge access]
The prosecution will file a response and Magistrate Seini Puamau will rule on the matter on the 16th of October.
The trial will begin on the 17th of November.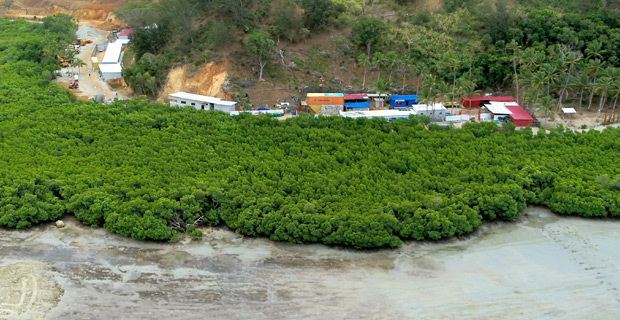 [Residents allege that raw sewage flow into the mangroves destroying their fishing grounds]
The charges against Freesoul relate to the failure to comply with a Prohibition Notice issued by the Ministry of Waterways and Environment in June 2018 and carrying out of resort development activity in Malolo without an approved Environmental Impact Assessment Report.
Under the Environment Management Act 2005, if convicted, the company and its directors face fines of up to $750,000 or a term of imprisonment of up to 10 years, or both.