---
Fijiana 7s win their first Commonwealth 7s silver medal
Fijiana 7s loses 22 - 12 in heartbreaking final
Fijiana 7s win their first Commonwealth 7s silver medal
Fijiana 7s loses 22 - 12 in heartbreaking final
[Photo: Getty Images]
The Fijiana 7s team have won their first Commonwealth Games silver medal after losing to Australia 22-7 in a heart breaking final this morning.
The Australia Women's team capitalized on all possession they had to score three unanswered tries in the first half to take the lead 17-0.
Faith Nathan scored two tries for the Aussies while Madison Ashby scored their third try.
Australia started the second half strongly with a try from Madison Levi while Fiji's try came in from Anamaria Naimasi and Sesenieli Donu.
Meanwhile the Fijiana finished fifth in the 2018 Commonwealth Games in the Gold Coast.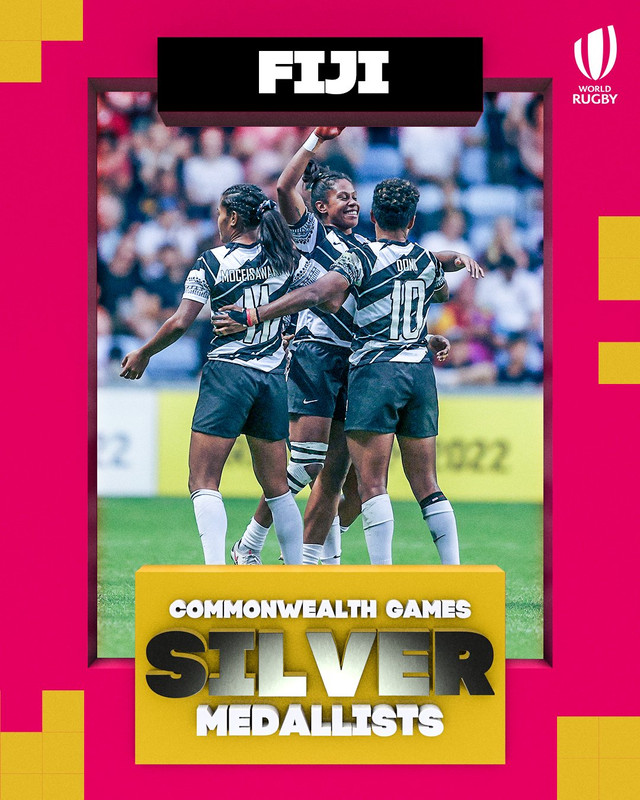 Fijiana 7s

vs

Australia




KICK OFF!

0 - 0



Fiji ball. Kick didn't go 10 meters! Reapi Uluinasau taps! Lost forward!

0 - 0






0 - 5

Australia try. Faith Nathan scores!





0 - 10

Faith Nathan scores her second try!
Fiji ball. Australia loses it forward!

0 -10






0 - 17

Third try for Australia from Madison Ashby



HALF TIME!

0 - 17






0 - 22

Try to Madison Levi
Try to Ana Maria Naimasi

7 - 22



Fiji ball. Lost forward from Australia!

7 - 22






7 - 22

Caslick yellow carded!
Sesenieli Donu scores for Fiji!

12 - 22






FULL TIME!











---
---
---
fijivillage Straight Talk with Vijay Narayan
Latest Videos
Stay tuned for the latest news on our radio stations