The Fiji Men's 7s team has settled for silver in the men's competition of the Commonwealth Games after losing to South Africa 31–7 in the final.
Fiji was starved of possession in the first half and lost the ball in the rucks to a determined South African side.
South Africa was leading 17–0 at half time with tries to Muller du Plessis, JC Pretorius and Shaun Williams.
Fiji came back in the second half with a try to captain Waisea Nacuqu but it was not enough to secure us our first ever Commonwealth 7s gold medal.
South Africa's Du Plessis scored his second try in the second half while Mfundo Ndhlovu sealed the win for the Blitzboks with a try off the scrum.
Fiji struggled to find it's rhythm as there were a lot of dropped balls, poor decision making and individual play which resulted in players running away and being isolated.
The Fiji Men's 7s side has not won the Commonwealth 7s gold since the first competition during the Games in Kuala Lumpur in 1998.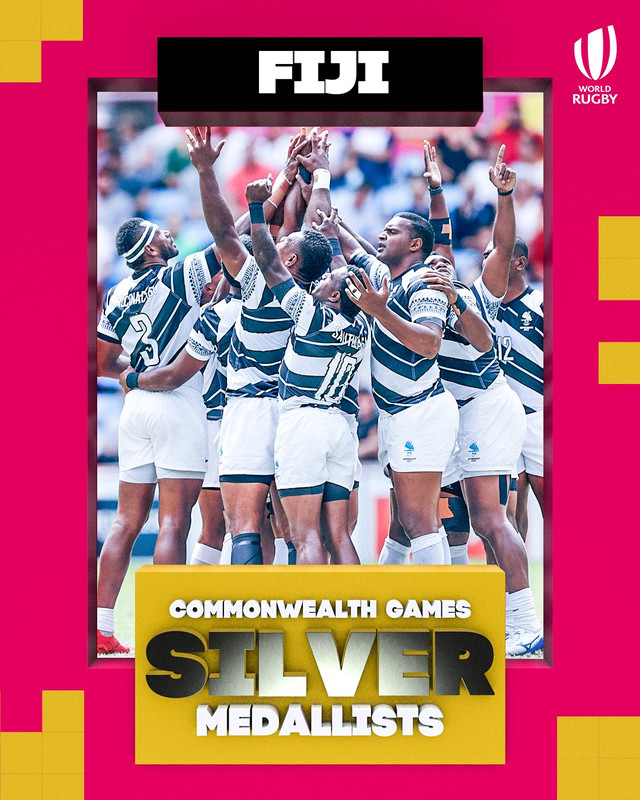 Fiji

vs

South Africa




KICK OFF!

0-0






0 - 7

Muller Du Plessis scores the first try of the match! Conversion successful



0 - 12

Jc Pretorius scores South Africa's second!




0 - 17

Third try to South Africa!



HALF TIME!

0 - 17






0 - 24

South Africa scores again! Du Plessis scores his second try of the match
Waisea Nacuqu scores Fiji's first try!

7 - 24






7 - 31

South Africa scores! FULL TIME