Organisation reps from The Fiji CSO Alliance for COVID-19 Humanitarian Response. [image: FRIEND/Facebook]
Reports of violence against women received by civil society organisations increasing by 200 percent, lack of food security, mental health issues, increasing thefts of root crops and unwanted pregnancies.
These are some of the issues people are facing according to the members of the Fiji Civil Society Organisations Alliance for COVID-19 Humanitarian Response.
The Fiji CSO Alliance for COVID-19 Humanitarian Response is made up of 8 organisations working across different sectors in Fiji including Foundation for Rural Integrated Enterprises & Development (FRIEND), Fiji Women's Crisis Centre, Diverse Voices and Action (DIVA) for Equality, Citizens' Constitutional Forum, Social Empowerment and Education Programme (SEEP), femLINKpacific, Rainbow Pride Foundation and the Fiji Women's Rights Movement.
The Alliance says one of the most crucial concerns is food security, as families in Fiji are struggling to feed their children.
Through the relief work being carried out in the Western Division, the Alliance has found that there are families who have up to seven people within their household working in the tourism sector that are now without jobs and are slowly running out of savings.
The civil society organisations say with school starting soon, families are wondering how will they be able to send their children to school.
The Alliance says there have also been emerging reports of crime such as root crops being stolen. The Alliance has urged people to avoid turning to criminal behaviour and reach out to the community and religious organisations that may be able to help.
The CSO Alliance says it is working in whatever capacity it can to ensure families are not going hungry but more needs to be done.
They say there are a lot of families that are returning to land and sea resources and the ripple effects on their mental health are beginning to emerge.
The Alliance says people are stressed out because they have lost their jobs and how this affects their peace and security at home.
According to the Alliance members, unwanted pregnancies in rural areas are also on the rise. They say as everyone is being confined at home, teenage pregnancy has increased, only adding to the pressure being faced by communities and families.
The Alliance is also concerned about access to education. They say worksheets are being handed out and there is an expectation that the work will be done. The group says there is a gap in who is monitoring this work and that children are receiving an adequate education.
The CSO Alliance also discussed issues of freedom of information and the right to privacy. The Alliance urgently calls for transparency and the right to access information not just as a government but also as organisations and citizens, to deal with COVID-19.
The CSO Alliance says there has been ongoing work to address the rise in violence against women including efforts by the Ministry of Women, Children and Poverty Alleviation working with partners such as Fiji Women's Crisis Centre. The Alliance says reports of violence have risen by 200 per cent. They say with violence against women comes poverty and homelessness.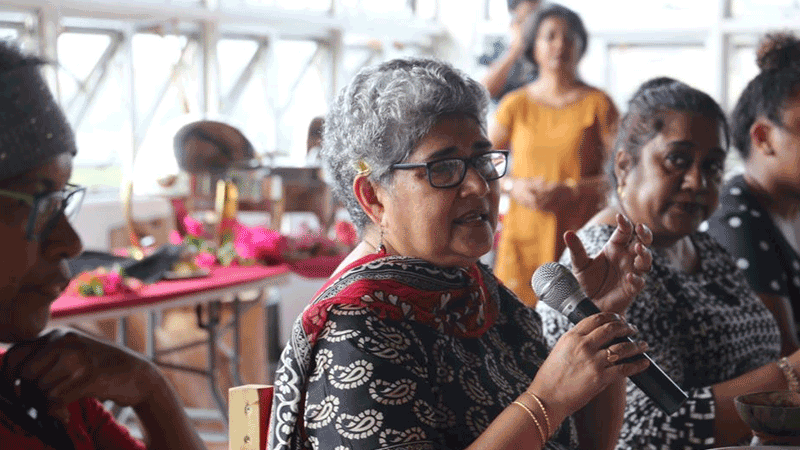 The Alliance says civil society is on the ground and seeing the suffering and people are anticipating government plans. They say the recent announcement of the tourism bubble is one such plan that people are looking forward to and genuinely want to believe in.
The Alliance reiterates the need for an urgent government response to the emerging issues being faced by citizens. They say the pandemic has led to an escalating humanitarian crisis in Fiji, with the loss of thousands of jobs, lack of access to health, education and other essential services and increase in gender-based violence. The Alliance also says at the front lines of the pandemic relief and recovery efforts, civil society organisations, NGOs and humanitarian groups are grappling with aid and assistance requests from impacted communities and families.
We have contacted the Ministry for Women, Children and Poverty Alleviation. They are expected to comment later.