Turaga Tui Sawau Ratu Timoci Matanitobua, EU Ambasador to the Pacific Sujiro Seam and Deputy Vice Chancelor of USP Giulio Paunga.
Beqa Island villagers have decided to restrict non-recyclable plastic bottles and bags in their communities.
The Turaga Tui Sawau, Ratu Timoci Matanitobua says climate change is their biggest threat and their Natural Resources Committee are at the fore-front carrying out conservation works.
Ratu Timoci says they continue to witness the effects of climate change where parts of their beaches and seawalls are being washed away during cyclones and they are taking every step to conserve and preserve their island.
A member of their Natural Resources Committee, Aporosa Vidovi says cyclones are getting more intense and they need to act now to leave a safer future for their younger generation.
Vidovi is also one of the 25 villagers who have acquired traditional knowledge on canoe building and sailing under the University of the South Pacific - Pacific-European Union Marine Partnership Programme and Uto Ni Yalo Trust.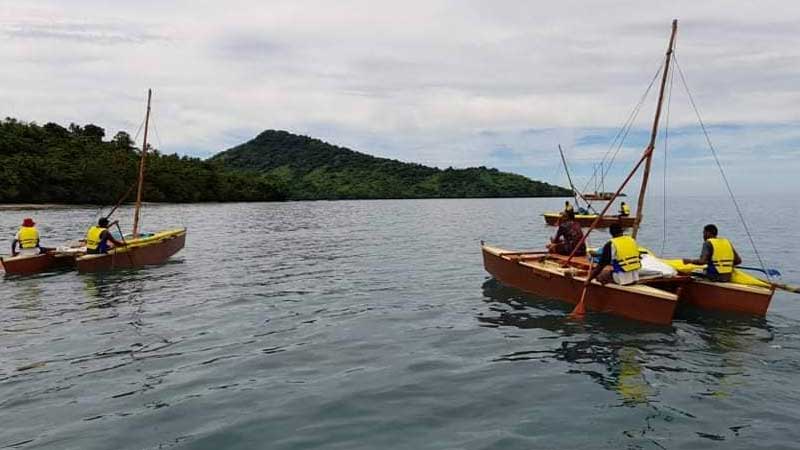 He says the use of sustainable traditional knowledge such as the building and sailing of canoes will help him and other villagers in their fight against climate change.

Ratu Timoci says they are also consistently removing the crown of thorns from their reefs and planting mangroves amongst other plants to remain resilient, and they plan to turn animal waste into fuel in the near future.