FNPF Chief Executive Officer, Jaoji Koroi.
Good news for Fiji National Provident Fund members as an interest rate of 5% worth a total of $286.2 million will be credited to over 388,000 FNPF members' accounts at midnight tonight.
FNPF says this is the interest rate for the financial year ending 30th June 2020 and the amount which each FNPF member gains will depend entirely on their average balance during the year.
Members must have a positive balance to receive this interest rate.
CEO Jaoji Koroi says the FNPF has paid over $1.43 billion in interest to members' accounts over the last 5 years.
Koroi says this crediting rate has been determined after the FNPF Actuary confirmed that the amount will not place undue stress on the solvency requirements of the FNPF.
He says this is a very important safeguard for the Fund.
Koroi says last year, when they declared the interest, they had clearly advised members last year, that the interest declared was reflective of the one-off revaluation gains recorded in the accounts last financial year, and the rate would normalise this year.
He says however, with the added economic downturn impacted by COVID-19, it has resulted in the declaration of 5 percent.
Koroi says whilst this rate is lower than they have initially anticipated, it is still very competitive given the current economic and investment environment.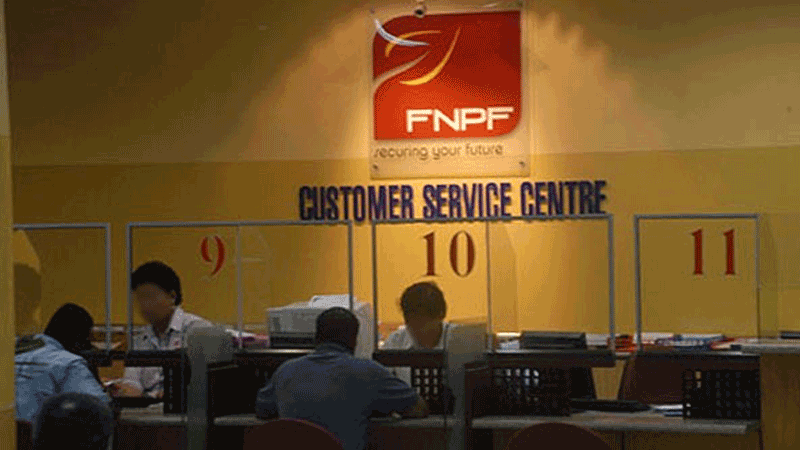 Koroi has reassured members that the Fund remains in a strong financial position.
He says the full economic impact of COVID-19 is still working through the economy and will be more prominent in the coming year.
Koroi says accordingly, FNPF investments in the tourism sector will continue to be affected in 2021.
He says they will therefore rely on their investments in the balance of their portfolio including the 42% investments in safer Government bonds to support the returns next year.
Koroi says this is the benefit of diversification.
He adds the Fund's investment team is closely monitoring the economic climate of the country and the global community and they will continue to seek opportunities that would optimise returns.
Koroi says all industries, including the superannuation industry are facing immense challenges with the key challenge being the need to strike a balance between helping members during this difficult period without losing sight of the core objective, which is to ensure that the members will have a meaningful income when they reach retirement.