2 people in the Northern Division have received funds from Digicel's All In for Fiji initiative.
Digicel Fiji in September launched the All In for Fiji initiative which offers a total of $50,000 for various community projects in the country.
Prinita Pritika Kumar has received funds as she wishes to help construct a bus shelter in Tabia, Labasa.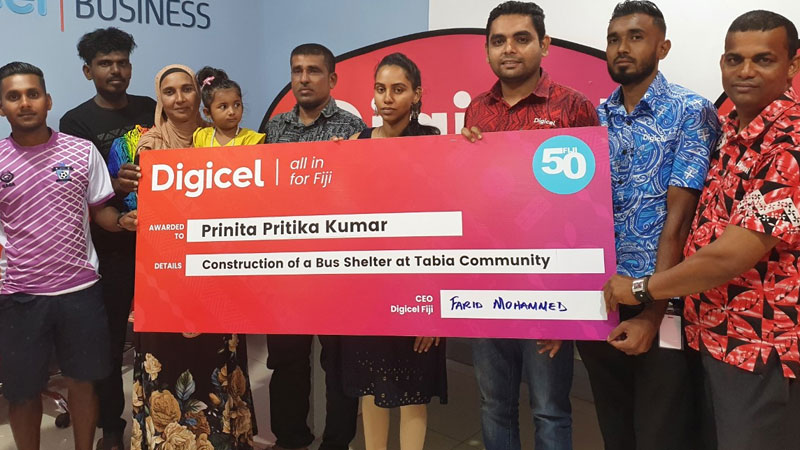 There are three schools around the Tabia community with only one bus shelter for students to wait for their bus.
Abdul Sameer Samad a member of the Solove Wailevu Crime Prevention Committee, received funds so they can have 2 neighborhood watch signage boards erected at his community to promote a crime free neighborhood watch attitude.
To also help his community earn a living, Abdul has secured scaffolding materials.
4 people had already received the grants.