The Rotary Club of Peninsula Sunset collected $800 cash and 35 bags of relief items during their disaster relief initiative collection at the ROC Market in Suva, and donations continue to pour in.
Community Service Director Prashant Anuraag says the support from the people of Fiji towards the initiative has been tremendous and they are thankful that people have shown their support to those who have been affected by Tropical Cyclone Yasa.
He says they are aiming to deliver the relief packs to people in the North by Thursday.
He adds more than 20 cartons of relief items have already been collected at their office and their Labasa members are already on the ground delivering six to seven relief packs a day.
People can donate towards this worthy cause by dropping the items they would like to donate at 50 Siga Road Laucala Beach Estate opposite International School Suva or contact Prashant Anuraag on 9968658/7968658.
You can also check out our Hands Across Fiji section of our website, fijivillage where we connect people needing assistance to help those severely affected by COVID-19 and TC Yasa to those who are looking at initiatives to assist the worst affected.
Related Stories;
PM visits areas in the North affected by TC Yasa
By Naveel Krishant
Prime Minister Voreqe Bainimarama is currently in the Northern Division to visit areas that have been severely affected by Tropical Cyclone Yasa.
Minister for Disaster Management Inia Seruiratu briefed Bainimarama on the progress of relief work undertaken in the Northern Division.
50 personnel from the Republic of the Fiji Military Forces from Suva will be assisting authorities with cleaning up and distribution of rations to evacuation centres.
Bainimarama is expected to visit more areas affected by TC Yasa later today.
WAF quick fix team leaves for Vanua Levu to restore water supply as soon as possible – Soko
By Priteshni Nand , Mohammed Feroz , Navitalai Naivalurua
The Director of National Disaster Management Office, Vasiti Soko says Water Authority of Fiji's quick fix team has left for Vanua Levu last night to assist the teams that are already on the ground to mobilise water supply in affected areas as soon as possible.
Soko says WAF teams have also left with additional water tanks to assist these people.
She says the area of concern is Bua and they understand that people in Labasa have water now.
Meanwhile, Attorney General and Minister for Economy, Aiyaz Sayed-Khaiyum says most of the people in Northern Division are in need of utilities and in particular water and they will ensure that they are given access to this quickly.
Sayed-Khaiyum says once the people have access to water and other utilities, they can start rebuilding their homes.
He says some people need immediate assistance as most of them will be staying in the evacuation centers for a long time while some need long term assistance.
The Minister for Economy adds that some people have been given immediate assistance and the National Disaster Management Office is looking at how quickly they can assist the affected people.
Sayed-Khaiyum says a lot of people are showing resilience and are rebuilding their homes on their own and most of them are keen to build their own homes.
Sayed-Khaiyum says the New Zealand aircraft is taking aerial shots and carrying out more detailed damaged assessment of areas which are difficult to reach.
I hope we are able to work out a solution for the students – Akbar
By Naveel Krishant , Mohammed Feroz
Minister for Education Rosy Akbar says there is a lot of work cut out for them and she hopes they are able to work out a solution for the students when they return to school for 2021.
Akbar says they will have talks with the Ministry of Economy, the National Disaster Management Office and other stakeholders to ensure they rebuild or rehabilitate schools that have suffered extensive damages or destruction by Tropical Cyclone Yasa.
She adds Lekutu Secondary School is one of the worst affected schools.
Akbar is currently in the Northern Division and says this will enable them to see the full extent of damages.
As of yesterday, the Ministry of Education reported that 28 schools in the North, Yasawa and Mamanuca suffered extensive damages due to TC Yasa.
Relief supplies deployed to the North
By Naveel Krishant
The National Disaster Management Office has deployed 10,000 food ration packs and non-food items to affected villages and communities in the Northern Division.
NDMO Director Vasiti Soko says they are sending 10,000 food ration packs which is for people in evacuation centres and for those in need.
She says their teams are conducting the initial damage assessments.
Soko says upon the completion of this assessment, they will be in a better position to determine the details of assistance required.
She adds in the meantime, they are prioritizing deployment of food and availability of non-food items to Vanua Levu.
Soko says they have been receiving queries from businesses, communities and individuals who want to support those who are in need.
She has requested if they can seek guidance from NDMO or the Divisional Officers so that assistance is not duplicated.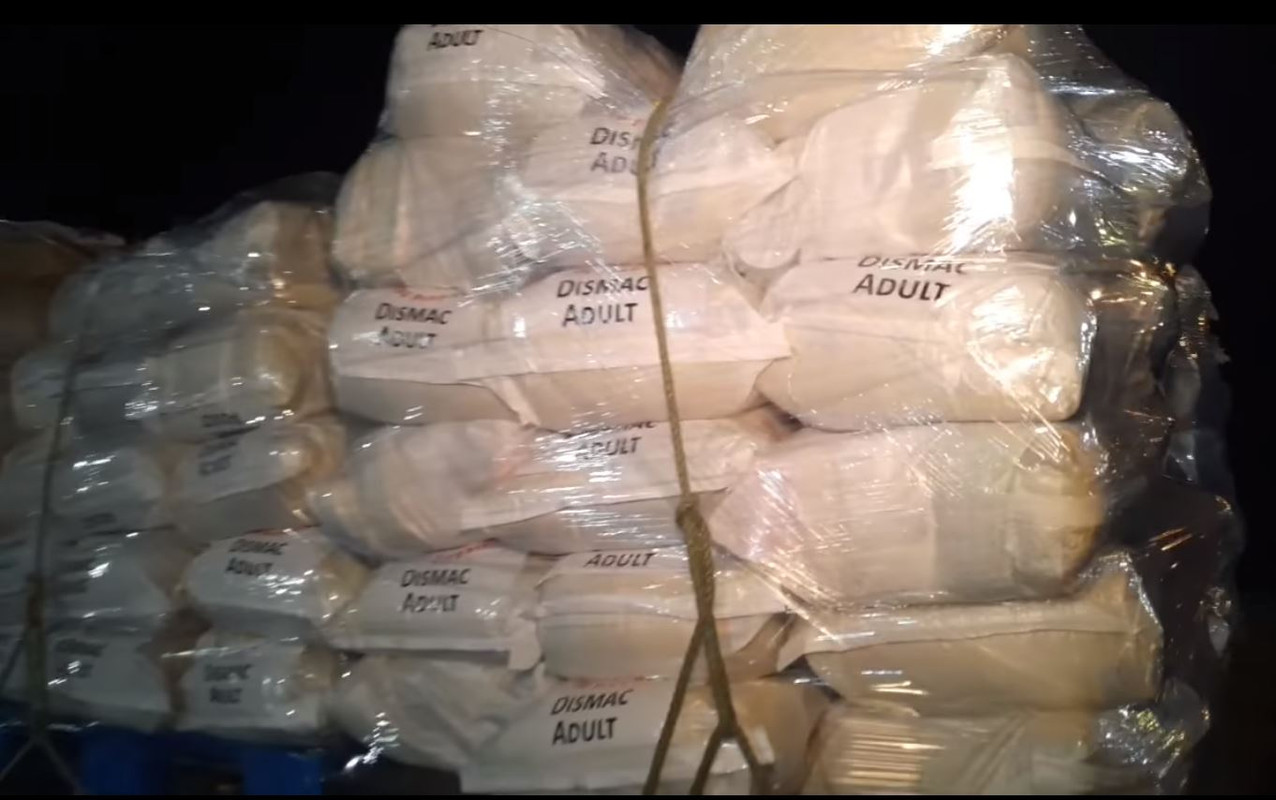 7,821 people in 183 evacuation centres
By Navitalai Naivalurua
7,821 people are currently taking shelter at 183 evacuation centres around the country.
The Director for National Disaster Management Office Vasiti Soko says 6,331 people are currently in 133 evacuation centres in the Northern Division.
Soko says 80 people are in 1 evacuation centre in the Central Division.
She says 1,033 people are in 29 evacuation centres in the Western Division while 377 people are in 20 evacuation centres in the Eastern Division.