It is only fair that the people know what is the total sum of money that the workers of Fiji have pumped into Fiji Airways, inclusive of loans and the latest acquisition of 30.02 percent shares by FNPF, without their knowledge or any input whatsoever in the decision to invest in the airline.
Those are the words of National Federation Party Leader, Professor Biman Prasad while reacting to the announcement that FNPF now owns 30.03 percent of shares Fiji Airways.
Professor Prasad also says FNPF has now become the second largest shareholder in the airline that will enjoy a 7 year repayment holiday of workers' money through FNPF. This repayment holiday comes to an end in 18 months.
He also questions why is the FNPF's acquisition of the shares in Fiji Airways clouded in financial secrecy and lacking complete transparency and accountability to the workers of Fiji who own the Fund.
The NFP Leader says this deal raises more questions that needs clarity as soon as possible.
Professor Prasad says the first question that needs clarity is the role of the Attorney-General and Minister for Economy in this deal as he quickly jumped to comment and say this should have happened much earlier.
He says here is a Minister whose multiple portfolios make him responsible for both FNPF and Fiji Airways.
Professor Prasad asks why cannot Aiyaz Sayed-Khaiyum be upfront and disclose how much FNPF paid to acquire 30.02 percent shares in the airline.
He also asks whether it is true that FNPF has bought the shares for $96 million just to help Fiji Airways raise more cash.
The NFP Leader also says there is confusion as to whether these are issues of new shares as stated by the airline or existing ones.
He says we are now told that Government holds 51 percent of shares but on 22nd October, 2021, the Economy Minister told parliament while seeking an additional guarantee for Fiji Airways that Government now owned 74.56 percent of the entire share capital, with Qantas Airways Ltd shares reducing from 46 percent to 24.04 percent while 1.4 percent were held by the rest.
Professor Prasad says the people of Fiji particularly the workers as owners of the Fund have a right to know what is the amount of Fiji Airways' debt portfolio with FNPF.
He says while the FNPF Annual Reports do not state the exact amount owed by Air Pacific (trading as Fiji Airways), is it true that around $200 million is still owed to FNPF.
He further says the FNPF 2021 Annual Report also talks of a 7 year moratorium granted to Fiji Airways on loan repayment, which will end in December 2023.
Professor Prasad says the report defines the need for a moratorium on a loan portfolio, when it becomes a case of credit risk and default.
Earlier
I'm surprised that FNPF did not participate as a shareholder in Fiji Airways a long time ago – AG
FNPF now owns 30.02% of shares Fiji Airways
By: Vijay Narayan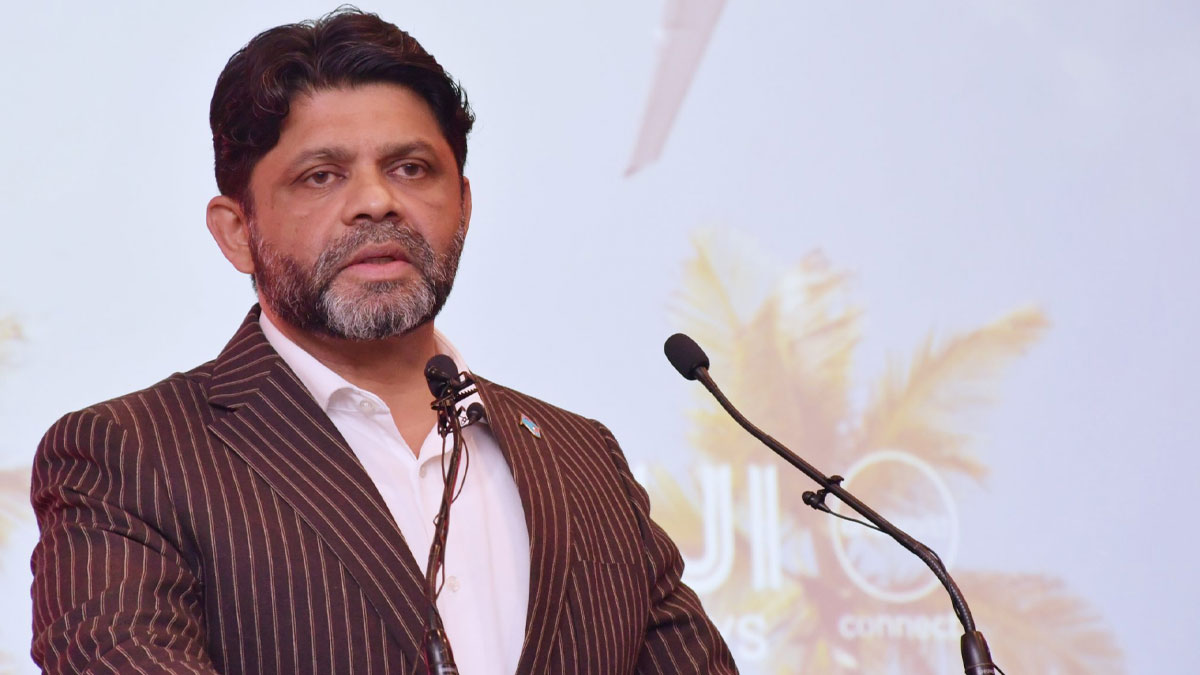 Frankly I'm surprised that FNPF did not participate as a shareholder much earlier because any person looking at long term investments and a quick rate of return would have invested in Fiji Airways a long time ago, in particular post the pandemic.
That's the comments of Minister for Economy, Aiyaz Sayed-Khaiyum following the announcement that FNPF is now the second largest shareholder, holding 30.02 percent of shares in Fiji Airways after the Fijian Government which holds 51 percent of shares in the airline company.
This is part of Fiji Airways Equity Capital Raise of FJ$200 million by issuing new shares.
Sayed-Khaiyum says strategically, this would be a great investment for FNPF.
Sayed-Khaiyum says the airline is run very well, and in the future the aim is to find more strategic partners. He also says Government has also given the largest guarantee any Fijian Government has given as it was critical to support our national airline.
The Minister says you have to ensure that you have a national carrier that brings the bulk of tourists to Fiji.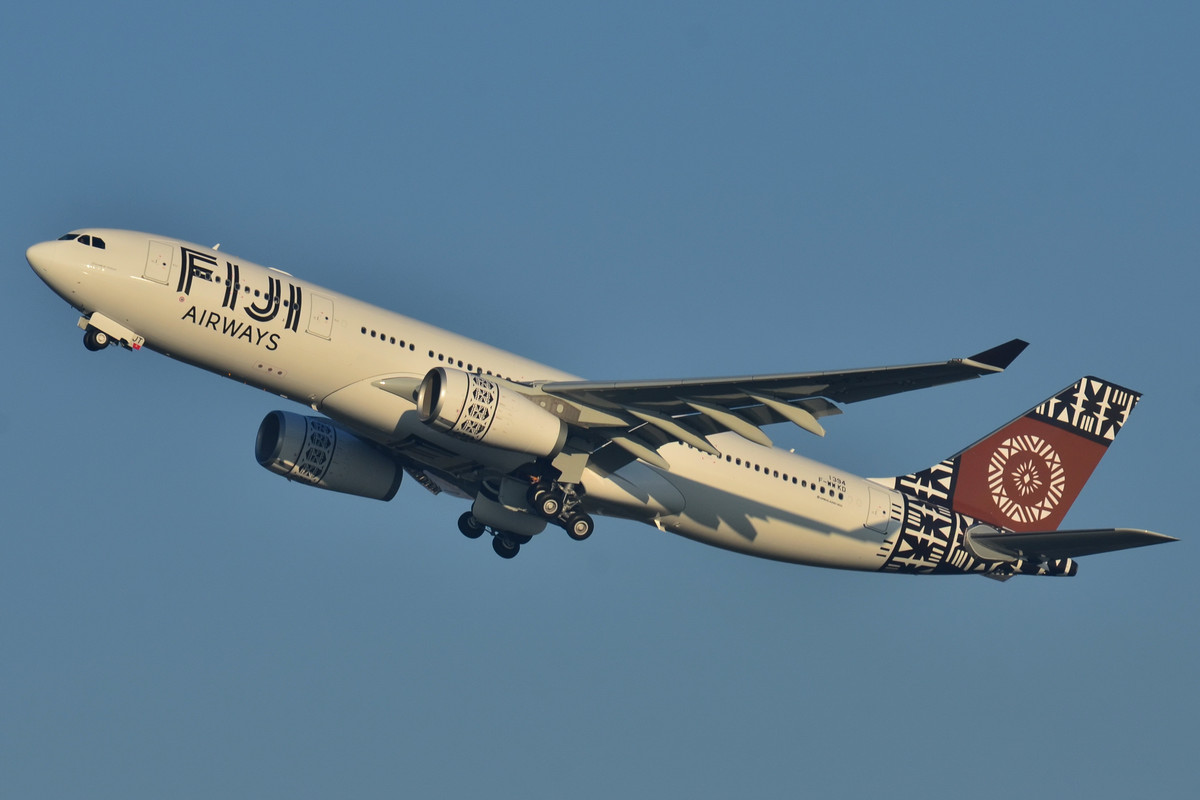 Airways Managing Director and CEO, Andre Viljoen says they also welcome new board members, Fijian government appointed director, Avi Raju who is FijiCare's Group Executive Director, and FNPF appointed directors Daksesh Patel and Sanjay Kaba.
Viljoen says Fiji Airways has been working tirelessly even before international travel resumed on December 1st last year, to be ready for the return of tourists and he can confidently say that they are well on the way to reaching new heights as Fiji's national carrier.
He says in the months just prior to COVID they were celebrating 10 years of successive growth in passengers brought to Fiji, achieving annual revenue of FJ$1 billion for first time, and 10 years of successive profitability.
The CEO says on 1st April 2020, they suddenly faced unprecedented daunting challenges.
As a result of border closures all their domestic and international passenger services were suspended (and their aircraft put into short term storage); revenue dropped to almost zero; their recurring monthly fixed costs payments totaled FJ$39 million; they had limited cash reserves that would at best cover the next 4 to 5 months payments; they were faced with the stressful ongoing uncertainty of when flying would resume and what ramp-up back to normal will look like.
They also had to implement immediate Cash Preservation actions that reduced their monthly recurrent fixed cost payments down from FJ$39 million to FJ$25 million which included many necessary tough measures such as terminating 50 percent of their workforce.
Viljoen says they had requested the Fijian Government for support for financing requirements to 1st April 2021 and very slow restart thereafter. He says they are very grateful for the long term Government Guarantees of Fiji Airways totaling FJ$561.4 million; ensured they obtained long term financing of 15 years and payment moratoriums for the first 2 to 4 years; raised FJ$410.9 million new Debt and 7-year extension of existing loans for the airline company; arranged Aircraft rental payment deferrals which are being repaid over 6 years; prepared contingency measures if resumption of flying was delayed further beyond 1st April 2021; further finance of FJ$50 million to FJ$100 million to be raised and Equity Capital Raise of FJ$200 million by issuing new shares.
Viljoen says their Commercial Team focused on being Commercial Ready by utilizing the government of Fiji's FJ$40 million Travel Recovery program to create 100,000 enticing Holiday Packages in partnership with the Hotels to kick start travel demand from 1st October 2021. He says this without doubt contributed to the ongoing demand we see today.
He says bookings for the 6-month period June to November is growing 6 percent week on week.
Total bookings held for this period are 365,847 compared to 334,767 in 2019 (9.3% ahead). These bookings exclude markets Fiji Airways is currently not yet operating to such as Hong Kong, Japan and the South Pacific countries.
He says they are also pleased to announce they have prepaid 50 percent totaling USD$32.5 million of one of their major COVID borrowings.
We have sent questions to FNPF and Fiji Airways on the purchase of the shares.
We have asked FNPF what is the total dollar value of shares bought by FNPF in Fiji Airways, what was the basis of the decision to invest in Fiji Airways, when does Fiji Airways expect to turn things around based on results, to deliver profits, and then dividends to shareholders, what is the expected timeline for the shareholders to start getting a return through profits and what is the FNPF's thoughts on going to it's members for consultations before investing in companies.