While anti-racist protests continue daily around the world and online, the fashion industry finds itself in the crosshairs of controversies about offensive business and creative practices.
Brands and publications have been called out by former employees for discrimination, and statements of solidarity, including the popular use of black squares on social media in support of Black Lives Matter, have been seen as empty gestures in the face of systemic racism within the industry.

Pledging half of her wages for the rest of 2020 to Black Lives Matter organizations, Smalls has launched DonateMyWage.org to encourage those in the fashion and entertainment industries, in particular, to donate a percentage of their wages -- from hourly to yearly -- to the organizations of their choice.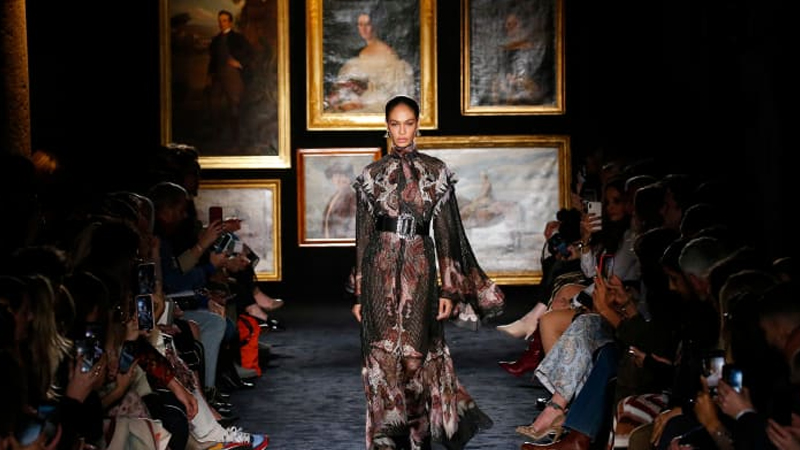 Joan Smalls walks the Etro runway at Milan Fashion Week 2020
Alongside donating half her wages until the end of the year, Smalls pledged to hold brands she works with accountable for their own actions, encouraging them to donate financially and to implement policies that would actively promote inclusivity. "If I as a single individual can do it, just imagine what we can do as a collective to be the positive change the world needs." "I urge you to use your voice, use your infrastructure to help us," she said. "I urge all of you to stand with us. Together we are stronger."
[Source: CNN]