As motoring enthusiasts, we've all asked ourselves, how close can a road car get to a full-on racecar, in terms of acceleration? Nico Rosberg is here to answer this question, on his YouTube channel, together with the 2017 Formula E champion, Lucas Di Grassi.
The venue of choice is the Audi Experience Center in Neuberg, Germany. The two racing drivers will put their reaction time to the test, with two amazing and extremely quick vehicles.
Nico Rosberg is behind the wheel of the Audi RS E-Tron GT, which produces up to 637 horsepower and 612 pound-feet (830 Nm), allowing for a 3.6-second sprint to 62 mph (100 km/h) and a top speed of 155 mph (250 km/h).
Nico Rosberg goes on to point out some of the clever engineering aspects behind the RS E-Tron GT, including the additional air vents in the front, which reduce drag and increase reach.
Rosberg doesn't hide the fact that he is a big fan of sustainability and electrical drivetrains, and points out that the 0-62 mph acceleration stays exactly the same, regardless of weather conditions, or how many times you launch it.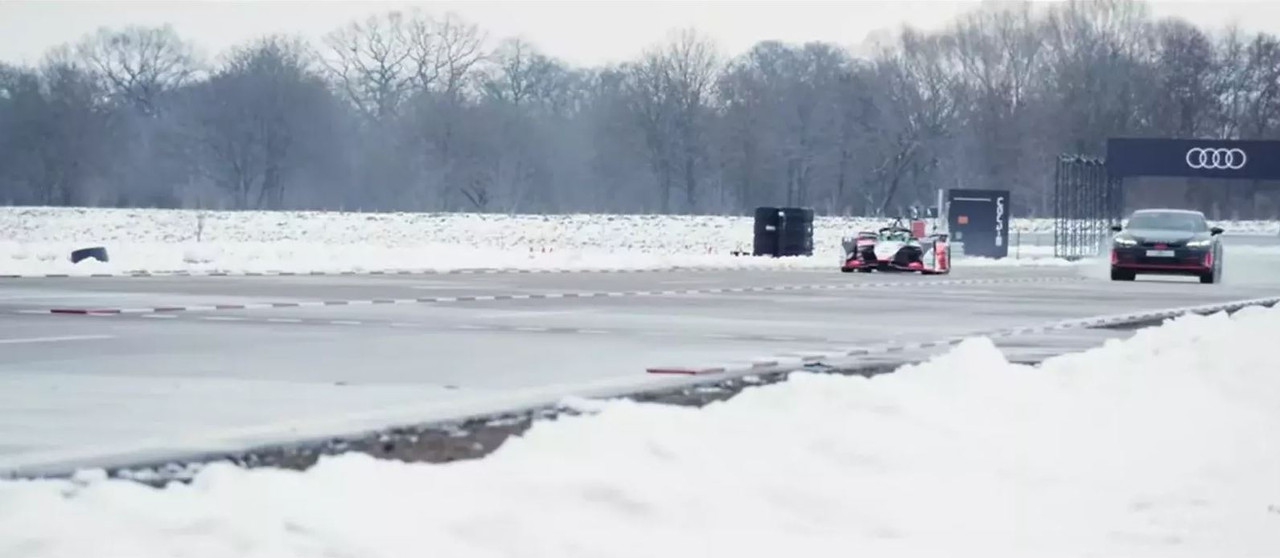 Such consistency lacks in an internal combustion engine.
His opponent for the day – Lucas Di Grassi – is in his natural habitat. He's taking on the Audi's latest EV, in a Formula E car – Audi E-Tron FE07.
Although it produces only around 340 horsepower – about half of what the Audi makes – it has way less weight to deal with, so this should even the odds.
Nico also takes a moment, to give us a brief history lesson, of Audi's success in motorsport, even showing us some of his father's achievements in DTM, showcased in the trophy cabinet, alongside the achievements of Michele Mouton and other distinguished drivers.
So, can you really have a comfortable road car that can go toe to toe with a proper racer? It appears so. The two racers go head to head in an old-school drag race, to see who's quickest. The drivers did three races in total, the last of which, with a twist. Take a look and see who wins?