The frontline workers who have joined the fight against the coronavirus come from all disciplines–from nurses to daycare workers and even Bondi lifeguards, the pandemic has shown us just what it means (and what it takes) to be an essential worker.
It's also made us appreciate these frontline workers more than ever before.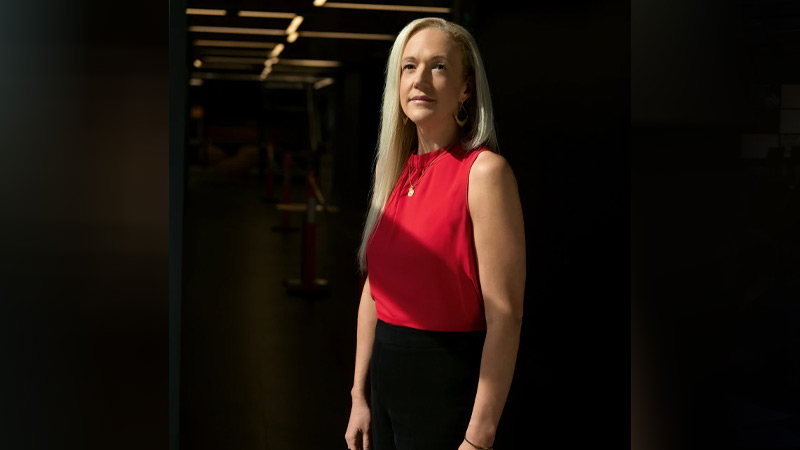 [Belinda Lofts at the Optus campus in Macquarie Park, Sydney, photographed by Matthew Abbott]
Belinda Lofts may not be exposed to the same health risks as doctors or nurses, but she has still played a crucial part in helping Australians during this time of crisis.
As the director of network assurance for the Optus network, she makes sure we are able to stay in touch with loved ones while staying at home.
In her role, Lofts has facilitated the country's transition to working and socialising from home.
Lofts perfectly exemplify Optus' commitment to always looking at how things can be better.
Through her work, Lofts is on the frontline of keeping all of Australia connected–these past few months she's stepped up and simply made it happen.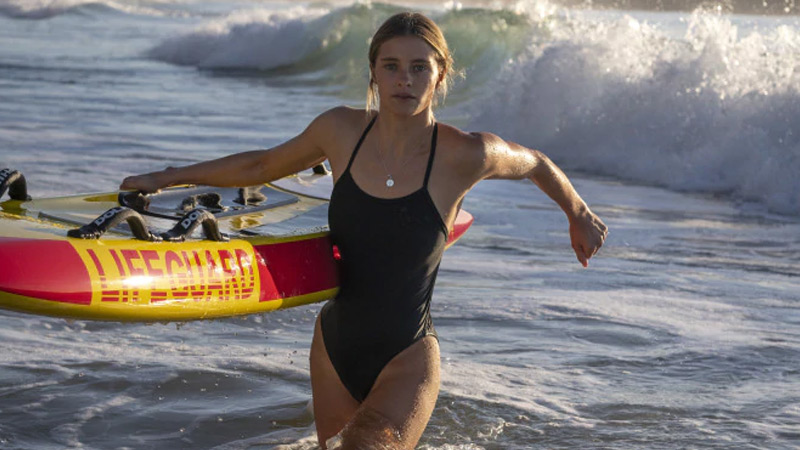 [Courtney Young, lifeguard, Australian Lifeguard Service, photographed by Matthew Abbott]
For 20-year-old lifeguard Courtney Young, the beach represents a special kind of freedom, a place people spend time reconnecting with nature and each other.
But all that changed recently.
"It's gone from being a place where friends and family come to enjoy gatherings and picnics to having limits on the number of people allowed on the beach, how close they can be and how much time they can spend there," she says. "I think that shift is pretty crazy."
Raised on Sydney's Northern Beaches, Young started training to be a lifeguard at her local club at the age of 15, so has years of experience in patrolling the beaches from Warriewood to Palm Beach.
When COVID-19 struck, the Australian Lifeguard Service had to respond fast: voluntary lifesavers were asked to stay home, so lifeguards had to step up their hours.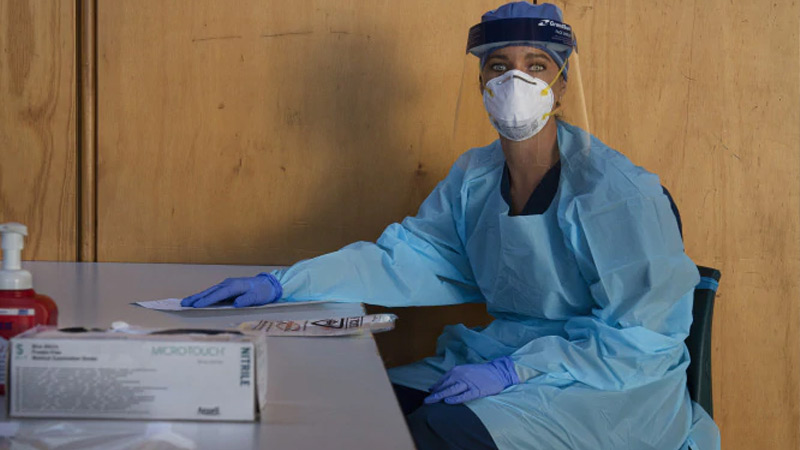 [Registered nurse, Ali Murphy, at the Bondi COVID-19 clinic, photographed by Matthew Abbott]
Ali Murphy, registered nurse, Covid-19 testing clinic at Bondi Pavilion, Bondi Beach
Gazing out to the strikingly clear blue sea, the sunshine seems particularly bright as it bounces off the white sands of a deserted Bondi Beach.
Murphy, who has been a nurse for seven years, is a casual at Sydney's St Vincent's Hospital, working in the emergency department and on the wards.
After the pandemic hit, she attended the St Vincent's screening clinic before transferring to the temporary Bondi site, which was set up when cases in the area flared up.
Despite the daily risk of exposure, Murphy feels well prepared for her frontline role.
"We've been given lots of training," she asserts, "and while I think people were worried about personal protection equipment, we've never had a shortage and know how often we need to change it, so I feel quite comfortable working in the testing clinic."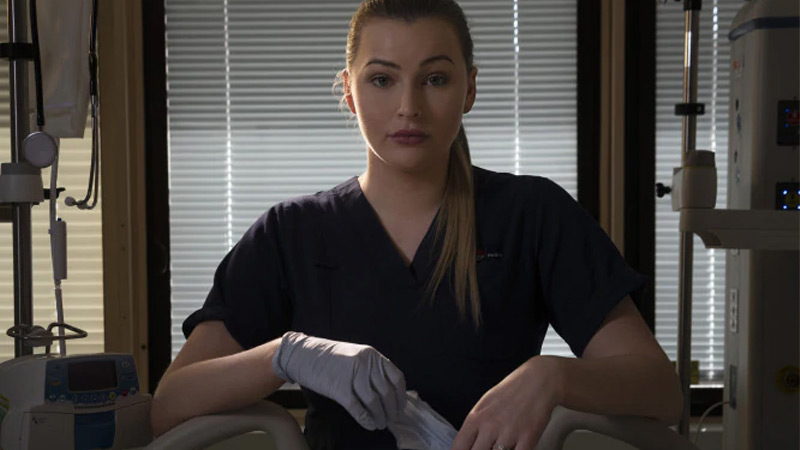 [Nicki Gabriel, nurse, Westmead Hospital, photographed by Matthew Abbott]
As most of us continue to adjust to new routines, our lives and work carrying out remotely as we fight to flatten the curve and stay home, for some Australians—ironically, those working on the front line, who are most at risk—their nine-to-five has remained relatively unchanged.
Just ask Nicki Gabriel, a nurse in Westmead Hospital's intensive care unit (ICU), whose everyday role, prior to the pandemic, called for providing care to critically ill patients.
She explains: "I don't think our job has necessarily changed that much. Due to the nature of our work, we're constantly looking after sick patients from all sorts of various infections, so being around infectious or contagious patients is something that we already expose ourselves to every day."
It's this spirit of generosity and care for others that Gabriel has noticed most, in and outside of the hospital, identifying a welcome feeling of unity amid an unfolding global crisis.
"There has been such an overwhelming amount of kindness from our community.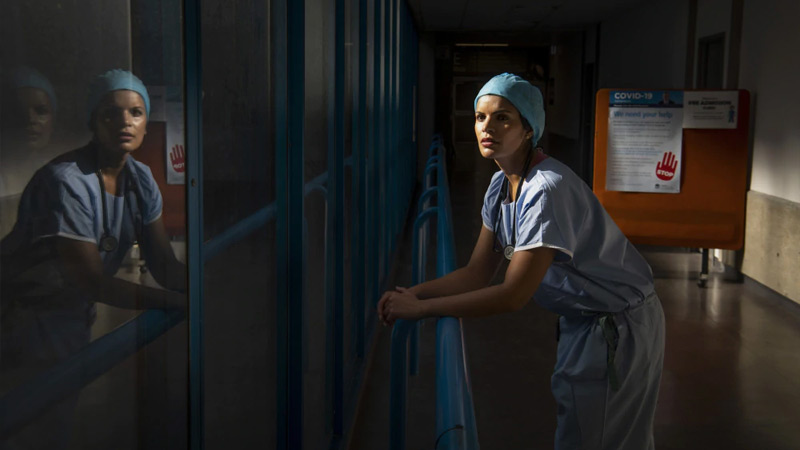 [Anaesthetist, Dr. Kanan Shah, photographed by Matthew Abbott]
"I am a member of the Emergency COVID Anaesthesia Response Team at Westmead Hospital, which is a 24/7 onsite consultant anaesthetist-led service. We are directly involved in managing the airway of patients in respiratory distress due to confirmed or suspected COVID-19 throughout the hospital.
"My biggest responsibility is to ensure my patients feel as comfortable and relaxed as they can be before undergoing any anaesthetic.
I love being able to quickly establish rapport with them, "I have been keeping my distance from my family and I really miss seeing them and spending time with my friends."
"I really miss being able to freely spend time outdoors, in the water, socialising and going to the gym."
[Source: Vogue.com]