The 2 broke girls - Max and Caroline in the restaurant attire. [Image: pintrest ]
The show's lead characters, Max and Caroline, navigate the perils of being broke in a humorous way that we can all relate to.
But they wouldn't be able to do it in such style without the help of the show's costume designer, Trayce Field.
The brain behind Max and Caroline's stylish duds took some time out from her on-set duties to share her top tips for looking good on a dime and share the importance of recycling your wardrobe.
The Fashion Spot; With the rough state of the economy, a lot of women can relate to the characters on 2 Broke Girls.
So what's your number one tip for looking great on a budget? Trayce Field: Knowing how to recycle your wardrobe.
Don't wear the same pieces together all the time.
Mix up your colours or add a scarf.
Switch up your hair or jewels.
Keep your look fresh by mixing and matching pieces of your wardrobe so it looks like a new outfit, but really, you are just a smart chick who knows how to play up the pieces she has!
The Fashion Spot;  For girls on a budget, high-quality fashions are sometimes out of reach.
If budget-conscious gals should splurge on one item this season, what would you suggest?
EVERY girl needs a good pair of jeans! Seriously! Dark denim or black jeans with some stretch will take you a long way.
Dress your jeans up or down.
Add a belt and some heels.
J Brand makes jeans that fit almost every girl's body.
Sometimes jeans are close to $200, but if you think about how much use you will get out of those jeans, it's a great investment!
The Fashion Spot: If you don't have much extra cash to add new styles to your wardrobe this season, what are some ways to still look great?  [Try thrift stores!] Crossroads is a good one.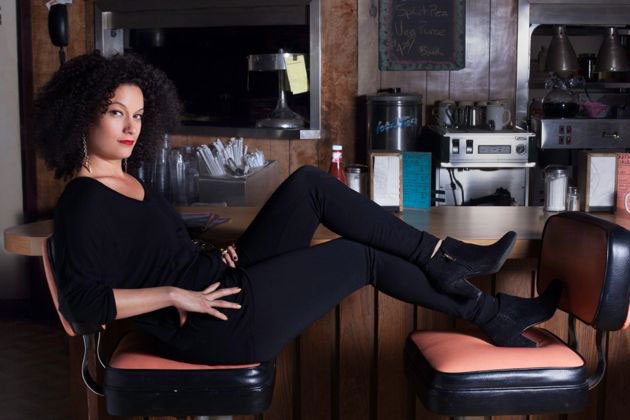 And of course, Wasteland.
You can trade the clothes from your closet that you aren't into any more for new pieces.
It's fun to trade your old for something new!
It spices up your closet without having to spend a ton of money. What are some of your favourite budget-friendly brands?  Every girl LOVES Forever 21, Topshop and H&M.
The trick to shopping at these stores is not to buy too much pattern.
You want the allure of people not knowing exactly where you purchased your goods.
They love the look… but aren't exactly sure where you bought it.
Stick with solids, layers, pops of color and small prints, and keep people guessing on how you look so good on a budget.
[Source: Fashion Spot]