---
Women's rugby in Fiji is growing fast – Fuli
Fijiana 7s to face Australia in Gold final at 7.38am tomorrow
Women's rugby in Fiji is growing fast – Fuli
Fijiana 7s to face Australia in Gold final at 7.38am tomorrow
[Image: Fiji Rugby]
Fijiana 7s coach Saiasi Fuli says women's rugby in Fiji is growing fast and there is a lot of interest.
While speaking to World Rugby after securing their place in the Gold medal final at the Commonwealth Games, Fuli says the past two years has been a big journey.
He adds their role is to continue to develop and inspire girls to come and join the sport.
Fuli says they have to recover well, and come back tomorrow and play their best for Fiji.
Fiji beat Canada 24-7 in the semi-final while Australia beat NZ 17-12.
Fiji will now play Australia in the Gold final at 7.38am tomorrow.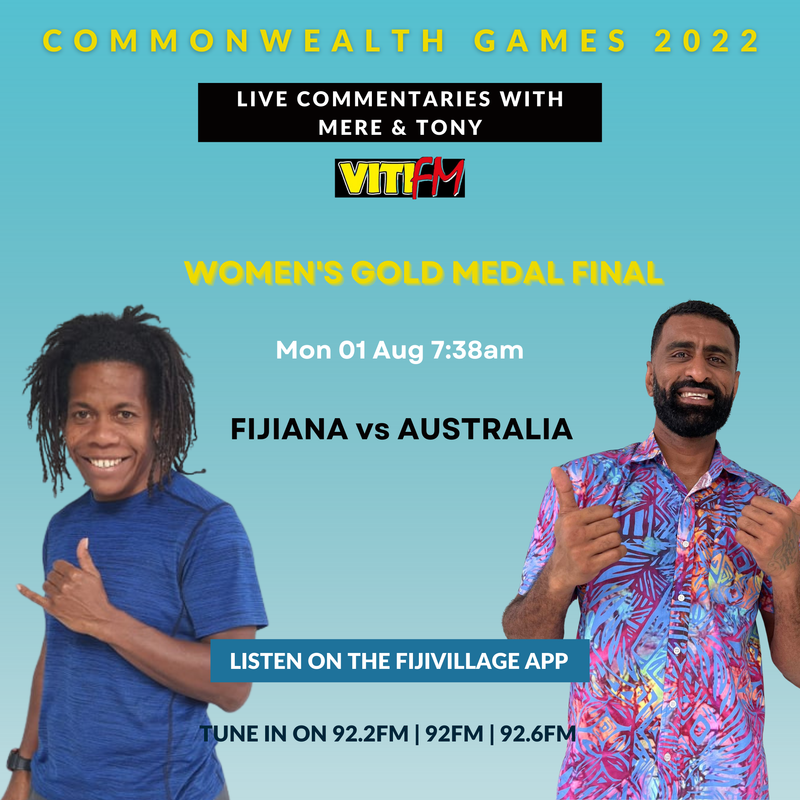 ---
Commonwealth Games 2022 Coverage
---
---
Latest Videos
Stay tuned for the latest news on our radio stations