Staff and students of the University of Fiji and their family members will now be able to access free medical services at the Sai Sanjeevani Medical Centre in Nasese following the signing of a memorandum of understanding.
The medical services include doctor consultations and medications which will be offered free of charge.
University of Fiji staff will be able to receive full medical checkups annually at the Centre.
The MOU also includes collaboration in other activities and services such as blood collection drives on University premises to support the nation's blood banks in the Central and Western divisions.
Vice Chancellor of the University of Fiji, Professor Shaista Shameem says the relationship with the Sai Prema Foundation is not only historic but timely as well.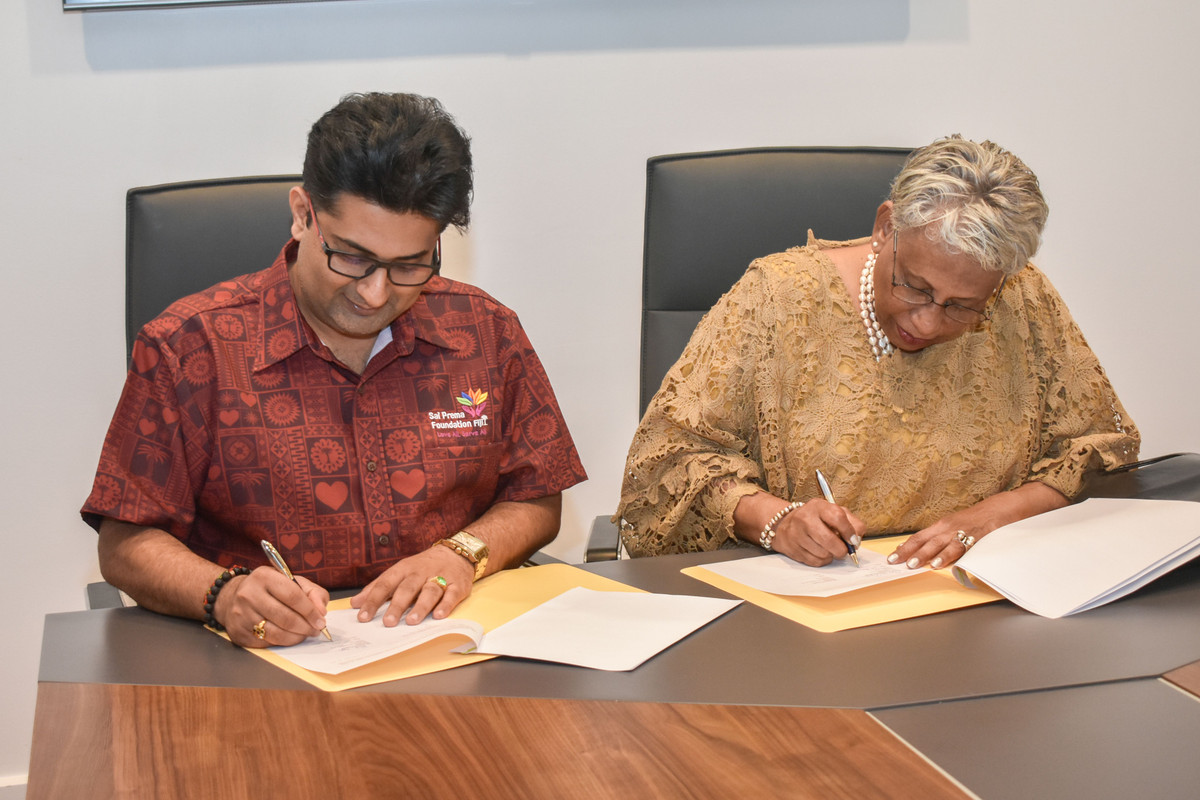 Professor Shameem says their Umanand Prasad School of Medicine and Health Science was well-placed to jointly conduct medical research with Sai Prema Foundation's medical researchers on healthcare issues of concern to the nation such as NCDs, public health and COVID-19.
Sai Prema Foundation Director, Sumeet Tappoo says they are excited about what the future entails from this collaborative partnership signing and this will result in positive outcomes for the nation.
Tappoo says the opportunities lie not only in leveraging off each other's strengths to bring greater empowerment amongst our youth through workshops in healthcare but also with what they can achieve together in medical training and research in the times to come.