The United Kingdom will spend at least 3 billion pounds of international climate finance on nature and biodiversity over five years and 38 million pounds will go towards establishing the Climate Compatible Growth Programme, to support developing countries to follow the path of low carbon development.
The funding will be allocated from the UK's existing commitment of 11. 6 billion pounds for international climate finance and will deliver transformational change in protecting biodiversity-rich land and ocean, shifting to sustainable food production and supply, and supporting the livelihoods of the world's poorest.
Programmes supported by the funding will include the flagship Blue Planet Fund for marine conservation, projects to maintain forests and tackle the illegal timber trade and deforestation and initiatives to conserve habitats such as mangroves that protect communities from the impacts of climate change.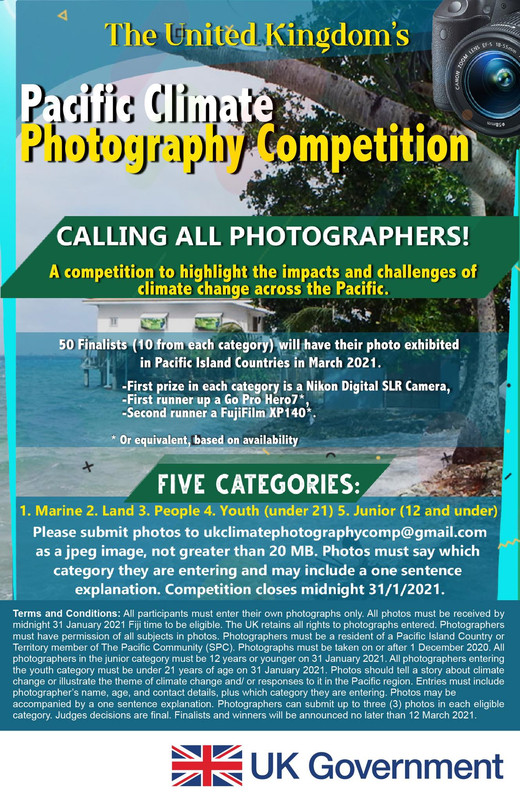 UK's Prime Minister Boris Johnson says we will not achieve our goals on climate change, sustainable development or preventing pandemics if we fail to take care of the natural world that provides us with the food we eat, the water we drink and the air we breathe.
Meanwhile, the UK's Pacific Climate Photography Competition is now on with some great prizes on offer, including Go Pros and Digital SLRs, with finalists' photos exhibited across seven Pacific countries.
Entries close on the 31st of this month.